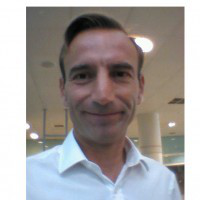 Acerca de mí:
Beekeeper Broad-minded combining strategic vision, Diplomacy, Cosmopolitan background, Analytical interests in other cultures, Superior interpersonal skills, Capable of resolving multiple and complex issues and Motivating staff to peak performance, in a multilingual environment.
Experiencia
Independent Management Consultant LBC Inc. Shaped to advise through interaction at all levels to feed a permanent willingness to promote and share new knowledge, skills and attitudes, while respecting the integrity and responsibilities of all stakeholders, with discipline, development of coaching and mentoring skills, business re-engineering, technology implementation, strategy development and operational improvement services.
Corporate Finance Consultant LBC IBC Analyse and realign Corporate Strategies to increase and involve investment companies into a collaborative set of actions to uplift leadership positions, under low carbon approaches.
CEO Duke Entreprises Responsible for planning strategic business objectives and also implementing systems and processes to monitor and report on performance across all the business sectors, as a closed-loop elemental recycling system based on waste conversion into renewable energies,as a tireless developer, adviser and facilitator, oriented Emerging countries and Small Island Developing States.
Independent Management Consultant LBC Inc Dedicated advisory full-services corporate finance and industrial real estate development to perform in the business life-cycle assessment, vertical and transverse. Provided organizational change management,technological implementation, strategy development, operational improvement services and corporate banking with proprietary corporate relationships, oriented european midsized industrial enterprises.
Vice-president
Investment & Business Development Alinter Intermediation business - with a core business in M&A, Private Wealth Management, Investment management on commodities market and assisting in IPO qualification operations. Management upward and sideways (Geneva, London, Paris, Lagos, Singapore and New York).
Brand Ambassador beBee.Inc Social Media is not the enemy, but can be one of the greatest tools to People, advancing themselves personally and professionally.

beBee engages all users by Affinity Networking, in realizing that their branding / social media usage should be the story they want to share about themselves for the world to see. That lasting impact, beyond all existing virtual walls, enlights our own relevant and singular commintments to make us more approachable to others.

Profesionales relacionados
Profesionales de diferentes sectores cerca de Barcelona - Barcelona
Otros usuarios que se llaman Laurent
Trabajos cerca de Barcelona - Barcelona
Encontrado en: Talent ES Sponsored - hace 1 día

---

Acerca de nuestro cliente · La empresa ofrece a sus clientes soluciones en componentes e instalaciones técnicas para el sector automotive. · Descripción · o Definir las estrategias de compras según las categorías de materiales · o Asegurar la alineación entre la estrategia de n ...

Encontrado en: Jooble ES - hace 11 horas

---

Page Personnel

Barcelona

Full-time

Sobre nuestros clientes Nuestro cliente es una empresa especializada en marketing biométrico que combina desarrollo de SW, análisis biométrico y neuromarketing ubicada en Barcelona. · Descripción de la oferta · Gestión del equipo de AI · Definición de estrategia del departame ...

Encontrado en: Cronoshare ES - hace 15 horas

---

Tipo de servicio que se necesita · Reparación · Problema(s) detectado(s) en la máquina · Tenemos una visión fitness y está acelerada · Marca y modelo · Vision fitness t9450hrt · Nivel de urgencia del servicio · En los próximos días · Horario de preferencia · Todo el díaPreferenci ...