hace 1 año · 3 min. de lectura · ~100 ·
beBee, the beginning
It was the year 1996. The very early days of the Internet in Spain.  I had just sold my first marketing company in Portugal and had some cash to invest.
 
A former friend spoke to me about the Internet as a new media. I immediately saw the opportunity... I could work in an economic vehicle that was to grow at an astounding rate in the coming years and decades!
Successful people see trends early on and take advantage of them. 
 
I decided to buy 50% of a company that at that time was doing web design and selling Internet connections from the first Spanish ISPs (Internet Service Providers).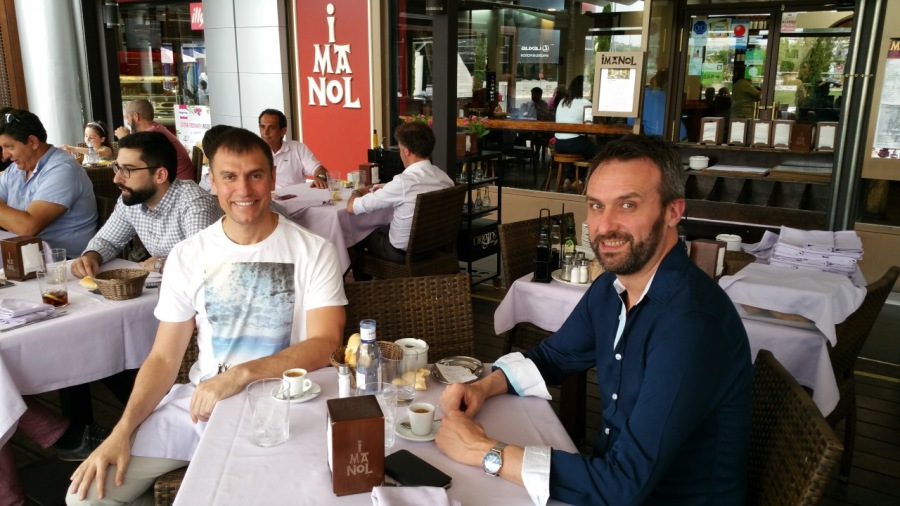 Javier and me in the restaurant when we usually take lunch
After seeing that the business model was not appropriate (too much competition and low prices) I decided to launch the first free web based email service in Spanish: MixMail.com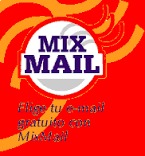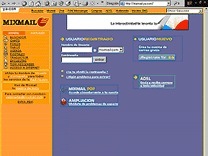 I visited all the existing Spanish VCs to back the company but I heard some of the most frequent responses from them: "Too early", "a little bit too early", "too small", "too new", "too ....". After listening to all the possible "too something" responses from the VCs, I had to back it by myself.
Three years later, in 1999,  I sold it to the Spanish Telecom company Jazztel, when MixMail had 5.5 million active users. It was one the first successful exits in the Spanish online history.
This is something that I learnt during the journey 
Consistency and persistence, determination,  tunnel-vision and having a one track-mind all conquer resistance. 
After selling MixMail I decided to launch another company. I thought of my strongest areas of knowledge which are direct marketing and email. The result was Canalmail, the first email marketing company in Spanish.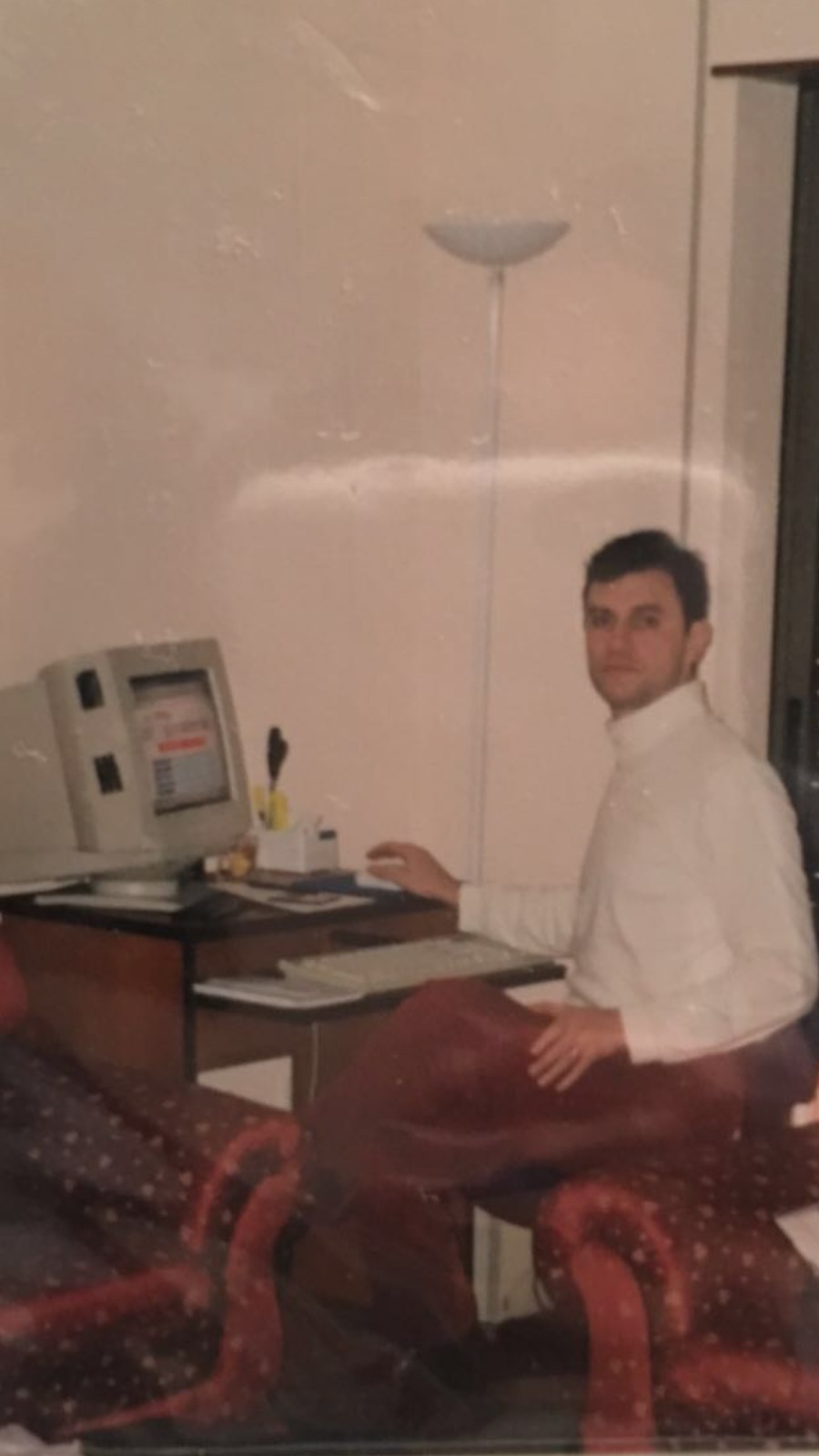 Me starting Canalmail
Since I had just sold MixMail I went back to see the same VCs who had said NO to me in the previous successful business. This time BINGO! 3i and TALDE (a British and a Spanish VC) said yes, and backed Canalmail with €3.6 million.
Then... I met Javier.
I was looking to hire the best guy I could to be the CTO of Canalmail. I made over 15 interviews until Javier came for an  interview.
I am from Vitoria, the capital of the Basque Country, in the North of Spain, and Javier is from Miranda, a small city 30km away from Vitoria. So... a good starting point. The meeting was in Cuzco Hotel, in Madrid, because I did not have an office yet.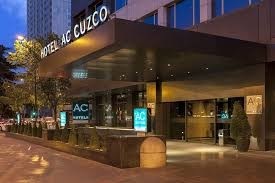 The Hotel where I met Javier for the first time
Javier is 1.96 meters tall, a very serious guy. Javier also has a PHD in technology from Deusto University, a highly prestigious university in Spain. Also he has a post graduation in software engineering and he was working for Oracle at that time. He had just won the EMEA "Architect of Success" award from Oracle in 1999.
I asked him... from 0 to 100%, how comfortable are you in building and developing the whole technical infrastructure of an email marketing company? He said: 100%. I had found my CTO...
The former executive team of Canalmail (try to find Javier):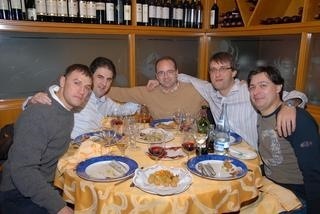 Javier and I are P&L guys. Despite having millions in the bank we always take care of costs.  Two years later Canalmail had profits for the first time. When we sold the company in 2008 the company was in Spain, Portugal,  and Mexico and had over $10 million in annual earnings.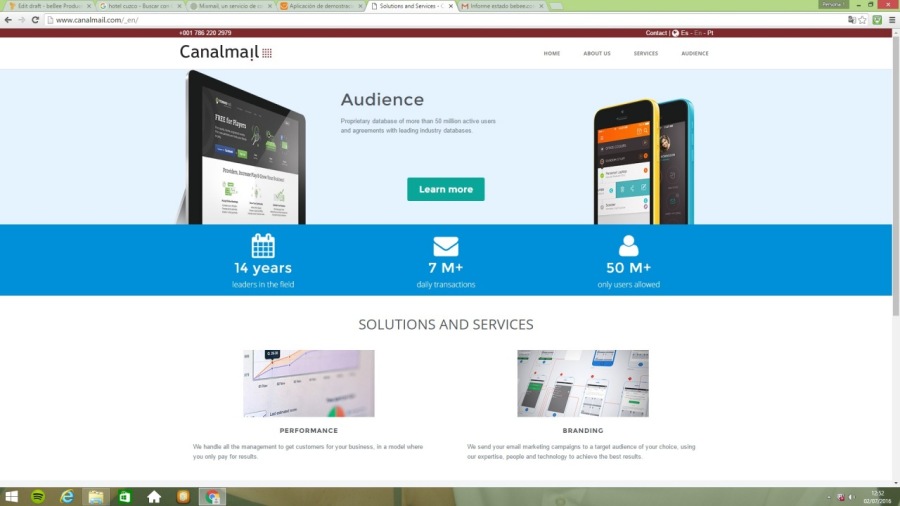 In 2009 Javier decided to leave the company and work in developing professional online communities. Meanwhile I was performing a "buy-and-build story" for VSS, the private equity firm that had acquired Canalmail. From 2009 to 2014 I converted a single company that was in three countries into the Media Response Group, an online marketing group of 5 different companies present in 9 countries (Spain, Portugal, US, Mexico, Brazil, Colombia, Peru, Argentina, and Chile), with almost 200 employees.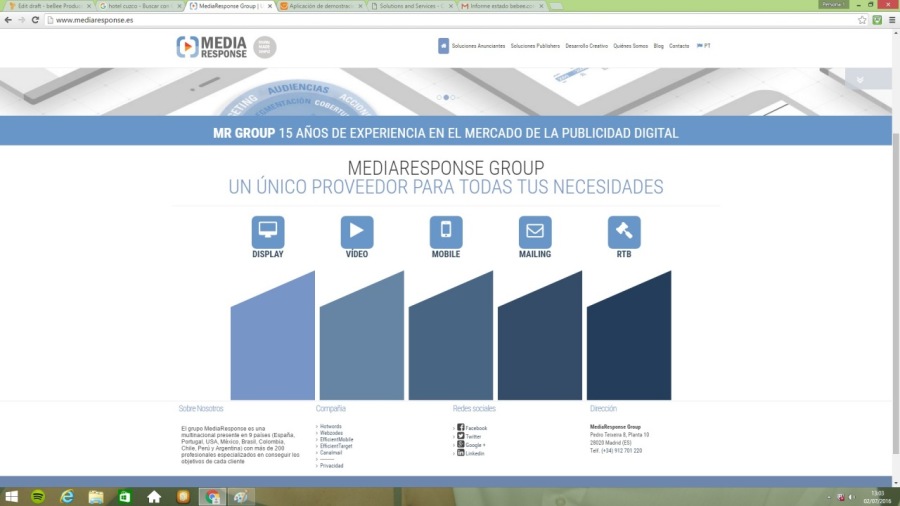 In 2014 I was having lunch with Javier and we were discussing the lack of relevance in the existing social networks. A new idea came up... why not create a new social network where the people, the groups, and the content were relevant?
 
A social network not based on your existing contacts but on new people who share your same professional or personal interests? Why not create an affinity-based network? The beBee concept was born...
After many months of platform development, beBee v.1 was launched on February 2015.
In January 2016 we were working together again as the CEO and Chairman of beBee. 
After 20 years of online business experience, we feel we are prepared now to make beBee really big. Our goal is not becoming a Unicorn (+1B valuation) company but going public on the stock market.
Going public is the natural path when you cover a large market need. beBee will be global and huge, the next big thing!
Profesionales relacionados
Puede que te interesen estos puestos de trabajo
Encontrado en: Cronoshare ES - hace 5 días

---

Motivación para la dieta · Bebe hipoglucemica Tipo de dieta · Para hipoglucemia Peso aproximado (en kg) · 11 Altura aproximada (en cm) · 85 Lugar dónde se realizará el servicio · En la consulta del profesional Nivel de urgencia del servicio · Urgente (para las próximas 24/48 hora ...

Encontrado en: Cronoshare ES - hace 5 días

---

Descripción del trabajo a realizar · Bordado Prendas a arreglar o modificar · Saco de bebe y funda sillita Tipo de prenda · Bebe Material a trabajar · Normal algodón Número de prendas · 2 Nivel de urgencia para empezar · En los próximos días Fecha estimada en la que se necesita e ...

Encontrado en: Cronoshare ES - hace 6 días

---

Cronoshare

Villanueva del Ariscal

Tipo de terapia que necesitas · Moxibustion Objetivos de las sesiones · Giro bebe El cliente ha hecho alguna vez alguna terapia de este tipo · No No de sesiones estimadas que se necesitan · Tratamiento completo Lugar de preferencia para las sesiones · En el. Centro Nivel de urgen ...