hace 4 años · 1 min. de lectura · visibility ~10 ·
Will LinkedIn do anything? Keep LinkedIn, Explore beBee
I am a LinkedIn user.  LinkedIn is a huge business directory. Whenever somebody gives me a business card, I add the new contact to my LinkedIn network and I drop the card in the bin. That's all but it is very useful. It allows me to keep my past & present contacts. I can say I like Linkedin but I don't enjoy it. New User Interface & Experience is really frustrating.
Facebook also allows me to keep in touch with my family and friends. I enjoy their lifes. I can say I love Facebook but my closest relationships are more private than professional. On Facebook, User Experience is great.
Microsoft bought LinkedIn and a great mass of people is complaining again and again. LinkedIn is becoming frustrating.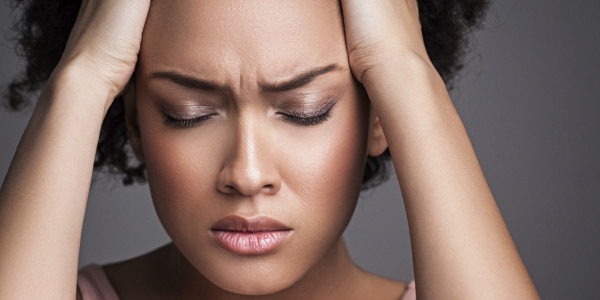 Here you are some examples but If you are an active LinkedIn user, you will see this stuff daily.  Tones of messages and nobody is listening ? I don't think so. The problem is.... Microsoft needs to monetize after paying the bill. Much more "great" surprises to come for sure. Get ready for showing your money !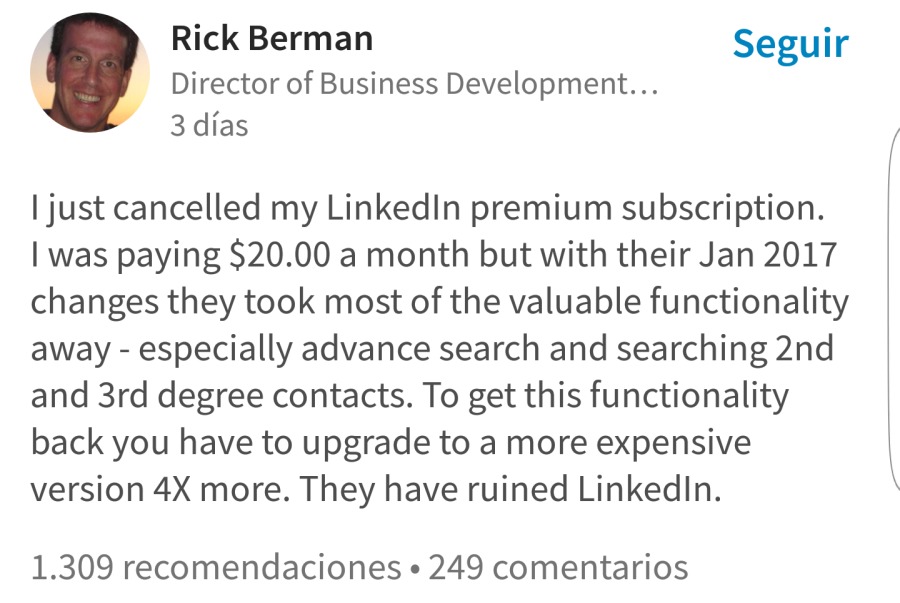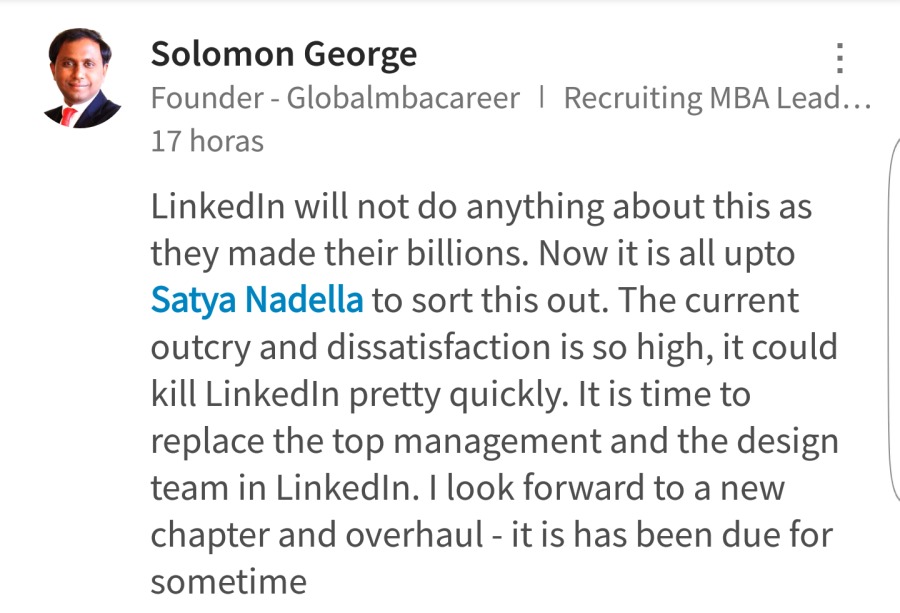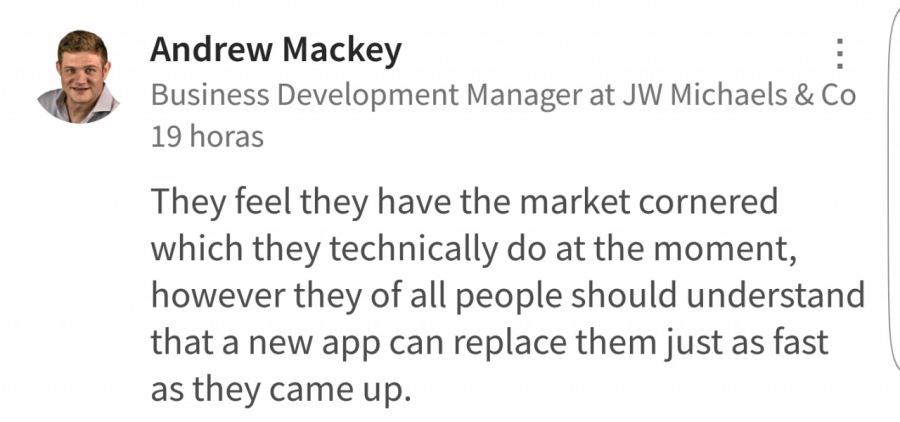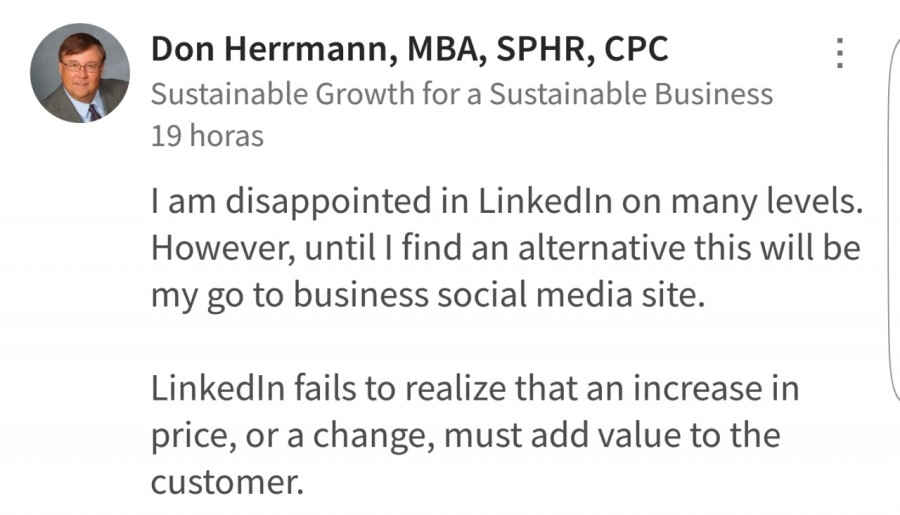 LinkedIn has natural habitats and fishing grounds for beBee.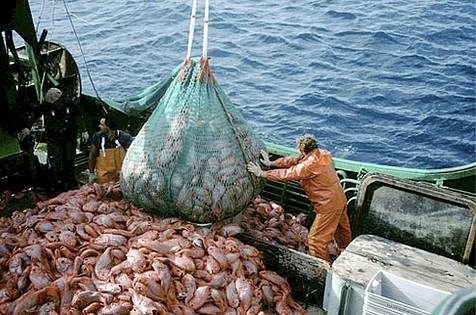 The vessels are able to be relocated to other fishing grounds like beBee, probably fishing less than they fished in LinkedIn. 
Smart fishers see opportunities in new fishing grounds. Keep on fishing in LinkedIn - because it is huge ! , don't you think it is a good reason? . But you shouldn't depend on ONE fishing ground. You already know the big fishing ground is becoming difficult and the new small but growing fishing ground , is a very promising one.
Big success comes with big challenges. In my humble opinion, you have to be a smart fisher to detect new opportunities coming around. Nothing is perfect but we can make a new ground grow very easily. Good fishers see opportunities where most of fishers see only problems !
This is a huge opportunity for beBee Community 
Bees are buzzing more than ever. 
Do you want to know what beBee is all about ?
""""""
No tienes grupos que se ajusten a tu búsqueda