hace 4 años · 3 min. de lectura · visibility ~100 ·
Why beBee ? Reasons to be on beBee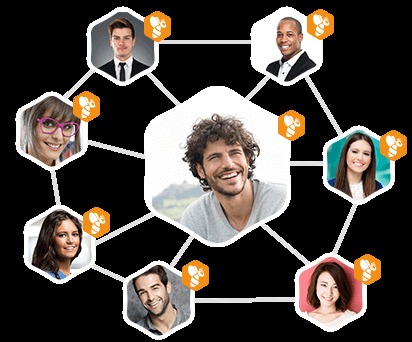 Boost Your Organic Reach On beBee
Your organic
Facebook posts / LinkedIn posts
/
Twitter tweets
may be seen ONLY by your hardest-core followers (your most devoted fans) who have a history of reacting to and sharing your content. 
The Social Media algorithm is now actively downgrading your content. If you p
ost a status update, few of your followers will see it.  
 If you 
Publish on LinkedIn Pulse, very few members of your network and followers will even see it.
beBee works different. There are no artificial algorithms that reduce the distribution of your content so people will actually see it. Bees receive immediate notifications of new buzzes and honey (articles/stories written on beBee Producer).

On beBee you Reach 100% of your followers anytime. You will attract more followers if you share quality content and you will lose followers if you share low quality content. Your audience decide. Any algorithm will NOT decide for you.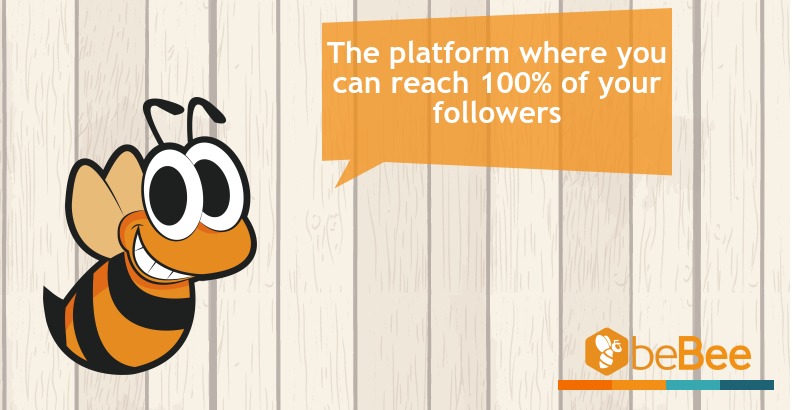 Boost Your Online Presence and SEO on beBee
 

Boost your online presence and SEO (so your blogs can easily be found in a Google keyword search, for instance )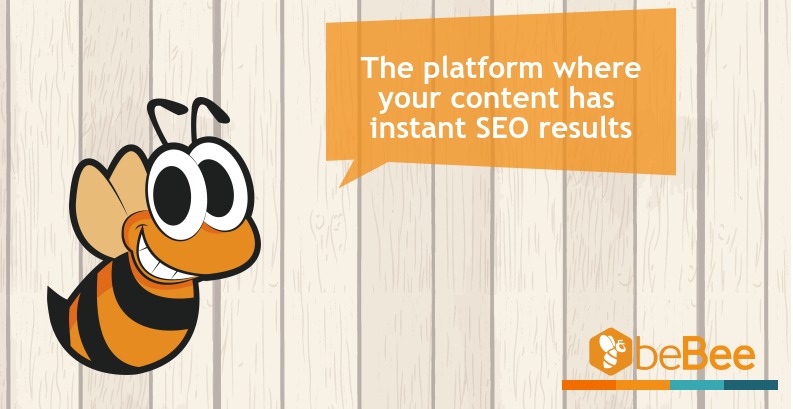 Boost your Content Distribution to other platforms 
Don't worry:  beBee loves your favorite network ! beBee is in love with Facebook, LinkedIn, Twitter and Google+ !!!
Through beBee you can immediately share your content through Facebook, LinkedIn, Twitter or Google+. Leverage your social media by creating your content on beBee and distributing it to other social media for maximum effect. You can share your content from beBee on Facebook, Twitter, LinkedIn and Google+ directly from the share option. beBee's platform is easy to use, user friendly and quick.
Once you've published your content onto beBee, you can instantly sharing it on other social networks.
You can't do the opposite way.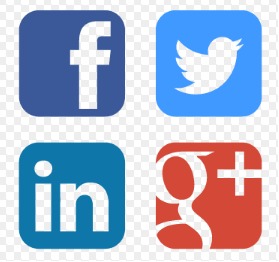 Boost your Network through "Affinity Networking"


beBee is a global site where you can strike up a conversation with anyone about anything that interests you.
Personal connection speaks louder than any resume ever will. beBee understands that there's a lot more to you than just business. The idea behind beBee as a networking site is that your personal interests can lead to business opportunities. beBee enables you to form meaningful human connections on a personal and professional level.
Boost your Social Selling

beBee allows for higher quality interaction across a wider audience and as a result, provides many more opportunities for valuable business connections.


Boost your Social Recruiting


With an integrated personal and professional profile, you can connect with people….having one consistent brand that integrates career goals and personal passions can open many more doors.
"The platform concentrates on matching professionals who have mutual interests and skill sets to help build business relationships, rather than just contacts. BeBee is about professional networking through personal interests and hobbies. In this digital age, we are finally realizing the importance of personalization and niching down."
"It's time to give potential employers an opportunity to see the whole person and not just a digitized representation of their resume." -Neil Hughes
Boost your Personal Brand
With an integrated personal and professional profile, you can connect with people….having one consistent brand that integrates career goals and personal passions can open many more doors.


Read & Write, Learn & Teach
Hives give you instant reach for your content, whether you have one follower, 300 or 3000. Posting into relevant Hives ensures that beBee grants you an audience for whatever topic you write about and you will enjoy great engagement levels. 

You can share with the hives of your choice and get immediate exposure, even with no followers. When you do have followers, beBee touts 100% reach to all of them.
As a blogger, I was simply looking for an audience and some interaction from that audience. Very quickly on beBee, I started to acquire page views well in excess of just about anything I had been able to achieve on LinkedIn. And in a relatively short period of time I was fielding comments, and growing my network."

  Neil Hughes


More reasons to use beBee
1.- Build your personal online brand combining your profession and interests.
2.- Grow your contact network.
3.- Find job opportunities.
4.- Write stories with the on-site blogging platform.
5.- Create your own hives on different topics.
6.- Follow interesting people without having to send friend requests.
7.- Have a wall where you can find content that interests you.
8.- Build powerful professional relationships through personal interests.
9.- Use the hives to share content with people who are interested in it.
10.- Get more traffic to your blog website.
11.- Offer your freelance services by using keywords.
We are people with passions
The foundation of beBee is an acceptance that we are people with passions and some of those passions are in our personal life, and some are in our professional, so we can create a hive for a conversation about any topic. There is a recognition the split is an artificial one. If we are whole people at work and whole people at home we have much more fun expressing ourselves rather then taking the energy and time to contain ourselves into roles. This means we can be who we are, without a title, we can express what we love, our fears, our challenges, our insights. This means disclosing things about our lives that we may not have disclosed on other professional sites. This means we connect more deeply with one another and we are creating empathy with each other across the oceans, lands and skies. 

This means we are more real and not playing games of pretence and looking good. 



Deb🐝 Lange, Brand Ambassador @beBee
Remember this:
1.- Your content is delivered to all of your network.
2.- Your content is automatically top ranked on Google Search Engine.
3.- Your quality content reaches your target affinity groups.

4.- Your content can be distributed through Facebook, LinkedIn, Twitter and Google+.


""""
No tienes grupos que se ajusten a tu búsqueda