Why beBee ?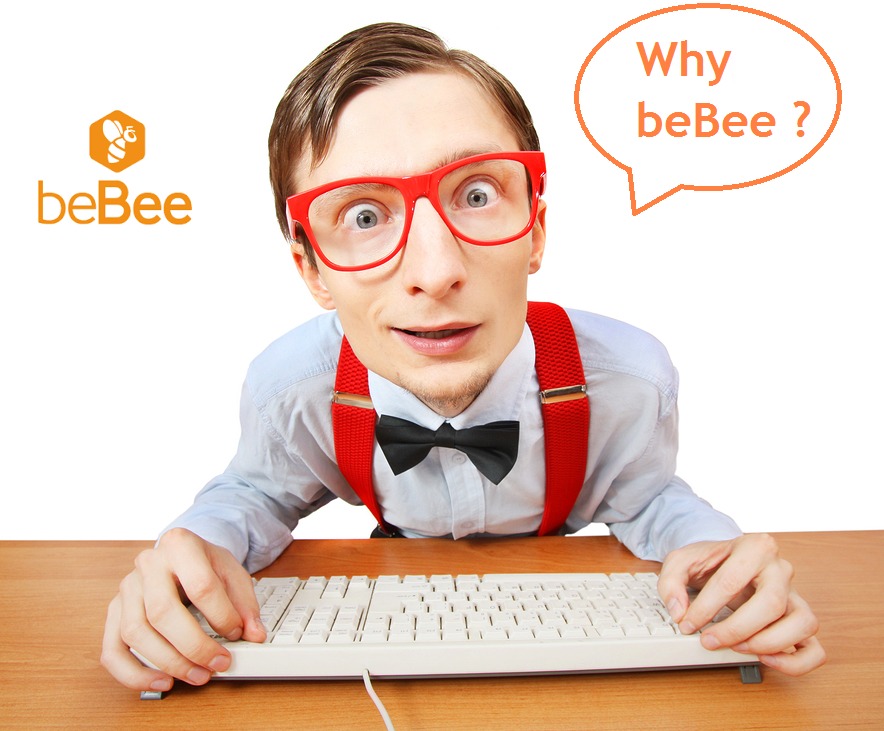 "The technology is different. You can share with the hives of your choice and get immediate exposure, even with no followers. It's genius. When you do have followers, they tout 100% reach to all of them." by

Michael Hrubos 
The platform for writers
"Every writer I follow has found the beBee result to be better than LinkedIn's." by Aleta Curry
"Is it the capacity to easily start a hive and join a hive based on interest?" by Deb🐝 Lange, Brand Ambassador @beBee

"beBee

content is broader than LinkedIn" by Deb🐝 Lange, Brand Ambassador @beBee
"Because Engagement Becomes Enjoyable & Enriching - beBee" by 🐝 Fatima G. Williams

"The last three days have been more productive than the last year on LinkedIn, FaceBook and Twitter combined" by

Ainoa Cerezuela
"beBee is about people and community and support. I've experienced tremendous support and strokes for my work in just a few days. I couldn't get that on LinkedIn in months. Community is everything" by

Joyce 🐝 Bowen Brand Ambassador @ beBee
"In beBee you can build your personal brand and tap into a network of like-minded bloggers who can definitely make blogging even more fun for you. I get to learn a lot from the bees I follow, from what to how they publish." by

Donna Wood
"Blogging on beBee results in successful personal branding" by

David B. Grinberg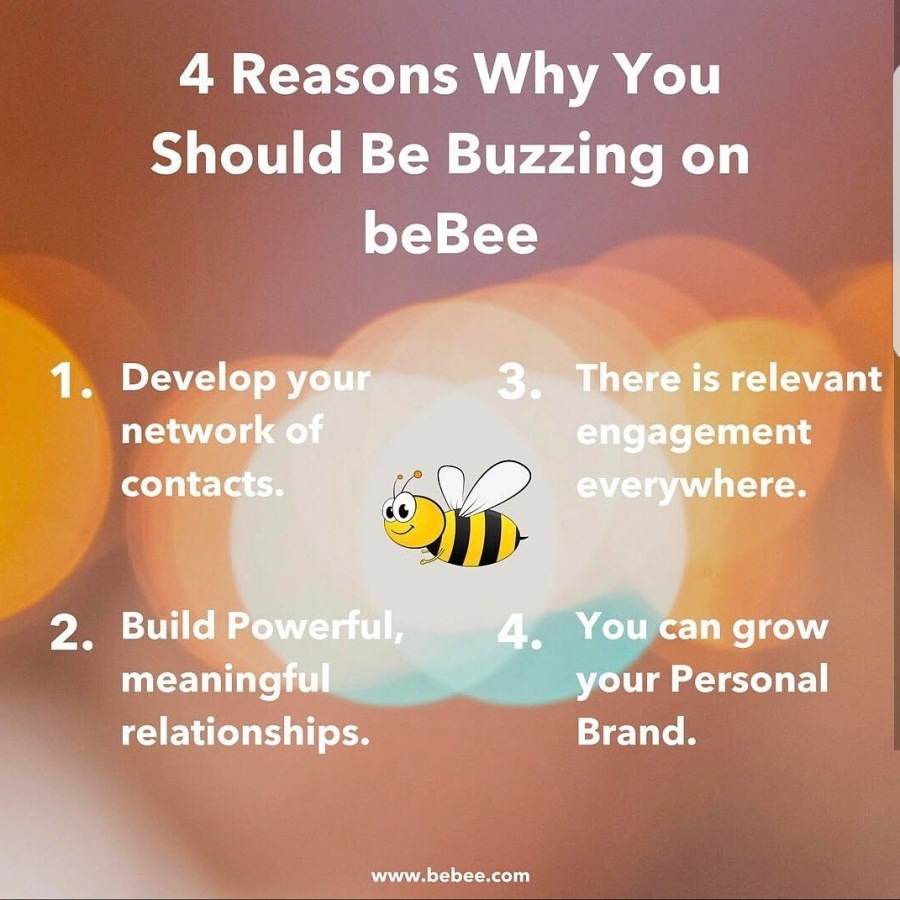 Join the Why beBee hive ! Enjoy beBee !
Remember this:
1.- Your content is delivered to all of your network.
2.- Your content is automatically top ranked on Google Search Engine.
3.- Your quality content reaches your target affinity groups.

4.- Your content can be distributed through Facebook, LinkedIn, Twitter and Google+.
""
Artículos de Javier Cámara-Rica 🐝🇪🇸
Ver blog
Profesionales relacionados
Puede que te interesen estos puestos de trabajo
Encontrado en: Cronoshare ES C2 - hace 5 días

---

Cronoshare

Fuenlabrada (Madrid), España

Mi bebe no coge pesoMotivación del servicio · Asesoría en lactancia · ¿Servicio a domicilio o a distancia? · A domicilio · Frecuencia en la que se desea contratar el servicio · Puntual (una única vez) ...

---

Cronoshare

Donostia-San Sebastián (Guipúzcoa), España

Necesito un servicio de Tatuador con las siguientes características:Tipo de tatuaje · Huellas de bebe · Zona del cuerpo · Brazo · Color del tatuaje · A color · Tamaño del tatuaje · Tatuaje mediano · L ...

Encontrado en: Cronoshare ES C2 - hace 2 días

---

Cronoshare

Sangonera La Verde (Murcia), España

Tengo una tienda online de ropa de bebe y necesito una persona que me confeccione la ropa¿Qué arreglo de ropa se necesita? · Confeccionar o hacer prenda · Tipo de prendas · Ropa bebe · Material(es) de ...