hace 5 años · 6 min. de lectura · visibility 0 ·
Why Am I Not Eligible... Is it my Age? Is it my German/EU Citizenship?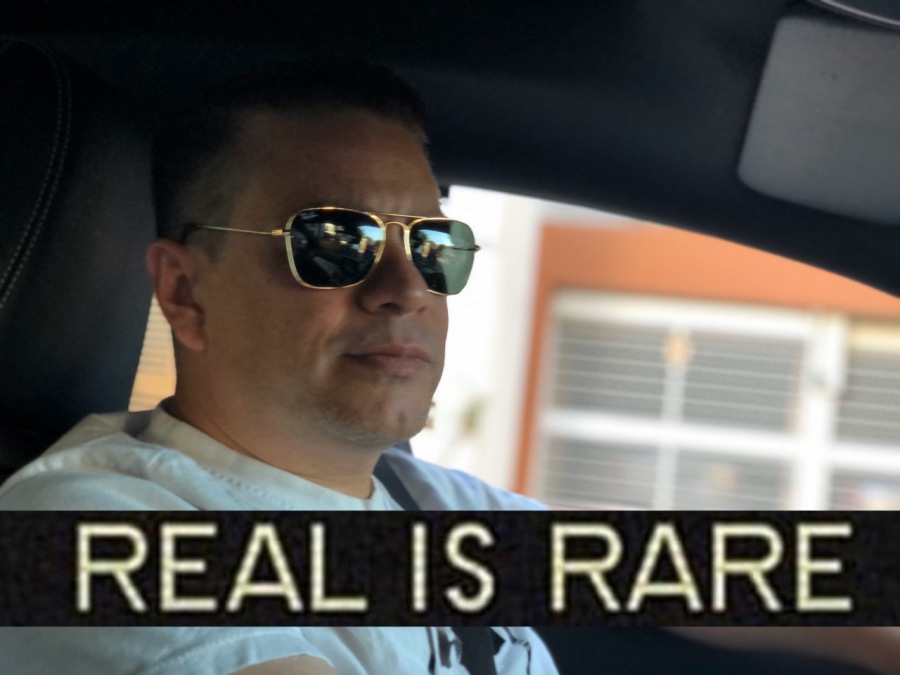 Languages : English – German – Spanish
EU Citizen / Born in Hamburg – Germany Dec 04 1974
With quality management comply with the standards, improve business performance of all activities of the organization and demonstrate the achievement of objectives. 
To be a good analyst one must be able to multi-task, able to communicate with all levels (management, technical and functional). Structured, but flexible enough to change without notice. I do my best to create a dynamic environment and, if possible, to promote a sound understanding of formal methods and agile. 
I'm always open to different approaches when working with others, because I firmly believe in the ability to use a method of "cascade" to create a learning environment. This is essential for me.
Quality Management satisfies stakeholders & improves the business performance of all organizational activities. Quality Assurance demonstrates the achievement of quality objectives.
My core skills are:
 Well developed analytical skills.
 Strong problem solving/decision making skills.
 Client-focused attitude with excellent communication skills.
 Excelent sence of urgency necessary to meet goals, objectives and deadlines.
 Committed team player with positive attitude.
 Excellent interpersonal and human relations skills.
 Ability to work with people of varied technical backgrounds and management levels.
 Ability to communicate technical concepts to non-technical personnel.
 Ability to clearly communicate and share solutions with fellow team members.
 Superior cross-matrix management skills.
 Business integration skills.
 Ability to conduct extensive analytics research
 Self motivated and willing to take initiative to get things done!
 Working proficiency of standard and associated project productivity.
Experience
T-Systems 12/2015 05/2016 (Germany)
Project Architect and Manager
Assign DevOps on daily tasks and responsibilities.
Requirements assessment. Negotiate services contracts pertaining to Project maintenance. Propose time and costs savings measures related to Project overall. Collaborate with EU and UK-wide teams on project architecture alignment.
Perform project audits. Plan and organize assigned resources work including preventative and urgent issues.
Act as a support role model, encourages and recognizes others completing sprints and intervenes when scheduled or functionality practices are compromised. Identify gaps in developing standards as well as functionality risks in the environment, implement effective risk mitigation and provide recommendations to higher level staff and management.
Deliver the portfolio of projects an additional assets if required. Identify special needs to execute in the DevOps and Delivery areas, specifically architecture and management for the allocated App structure. Allocation of work among involved parties.
Develop Teamwork and communication skills among the related teams.
Writing of project- related documentation Management and supervising and coordinating work of service teams, contractors and suppliers. Directing, coordinating and planning essential central services such as project planning, software architecture, technical maintenance, sprints delivery, archiving, resources managing, budgeting (if any).
Ensuring the software meets budgeting and requirements in comply with EU government regulations and legislations.
Planning best allocation and utilisation of resources for the project architecture and delivery completion.
Implementation of a (global) Travel & Expense Solution using Mobile Wallet (NFC/Apple Pay).
Negotiate effectively with immediate and cross- functional team Members.
Lead, direct and enforce project architecture and works on identify, eliminate, and control hazardous conditions that may lead to Sprints delivery and or project execution using Agile Methodologies specific standards, best management practices, and Software Environment Techniques.
Oversee and make decisions related to project architecture, health, and environmental policies such as:
Make decisions related to work stoppage when circumstances are related to an immediate danger to Sprint Delivery and functionality on the project.
Recommend and implement corrective action based on policies, guidelines and procedures.
Communicate with project staff and subcontractors in connection with resolving App developing and functionality issues.Investigate and resolve issues on behalf of the involved teams.
Supervise and provide guidance for development of Assistant Project DevOps Managers (if applicable). Responsible for reducing Project Incident Rates by meeting established BU goals by project budget accurate Management.
Take measures and implement the overall program as required and ensure subcontractor compliance with company standards and all applicable codes and regulations.
Contribute to the development of the overall project architecture.
Conduct training and Sprint meetings. Create Team reports for the project, analyzing metrics and making recommendations for improvement over baseline. Review and make recommendations related to subcontractor programs.
Conduct Sprints audits, issue report of Schedule Delivery and require immediate corrective action by subcontractors.
T-Systems 03/ 2015 – 12/2015(Home Based)
IT Operations Supervisor
Gather data, research usage questions and/or software defects, conduct problem diagnosis and implement a timely resolution.
Monitor process and tool compliance, suggest improvements in the deployed process and tools, and support continual process improvement. Provide analytical support for clients, stakeholders, DevOps and Team Members via telephone and email.
Establish metrics and measurements demonstrating application's health, performance, and goals.
Facilitate process and tool implementation and adoption.
Evolve and apply continuously improve to IT services.
Interface with internal Support staff on software issues and consult with customers on recommended business practices.
Manage and monitor the overall delivery and report to the management as appropriately.
Delivery of effective Incident Management support for IT with the goals to minimize business and service impact.
Plan and manage system maintenance avoiding unplanned outages.
Review and edit documentation and FAQs.
Implement and maintain effective interfaces with other disciplines and other areas within IT and the business.
Assist in developing process automation/implementation strategy, training and communication plan.
Interface with internal Support staff on project architecture issues and consult with customers on recommended business practices. Partner with Application Development, Infrastructure and other stakeholders to provide proactive and business appropriate communication on status for incidents.
Work within the Service Management framework to prevent recurrences of issue, improve team's knowledge base, and prevent problems caused by changes.
KPN 03/2013 - 03/2015 (Germany/The Netherlands)
Incident Coordinator
Major operations, incidents and on site interventions. Ensuring SLA's are met.
Manage and coach teams to carry out pilot enviroments and test plans.
Remedy Ticket-Handling and tracking. Troubleshooting / Technical investigations / expertise.
Change & request management. Incident detection, monitoring, diagnosis and resolution.
Ensure sufficient detail in call logs for technical escalation or reassignation.
Liaise with 3rd parties to ensure an efficient and speedy resolution to customer requests.
Reporting: monthly activity report, weekly updates. Proactive maintenance: check-up of the KPIs infrastructure in technical rooms, including all connections with Telco carriers. Technical documentation management, creation, and updating.
Team Coaching. Business, Budgets and Root Cause analysis.
ExxonMobil 03/2011 – 02/2013 (South Cone)
Infrastructure Operations Analyst
Responsible for the day-to-day operation projects.
Meet monthly SLA targets. Implement project change requests.
Monitor and improve project quality according to client's requirements.
Analysis of performance and results. Responsible for the logistics of the project.
Reporting to management about project status, performance and suggest changes/improvements.
Daily monitoring of SLAs in order to identify possible issue. Request reports from business analysts to perform the analysis of performance and results of the project.
Design and implement corrective actions in order to improve training, staffing and QA performance.
Development customized reports in answer to client's and management requirements.
Assist HR on the hiring needs and selection process.
ExxonMobil 12/2009 – 03/2011 (South Cone)
Southern Cone Facilities Operations Analyst
Projects Coordination; Budget follow up; Quality Assurance; Evergreen list. Metrics Stewardship; Document Key Control Verifications; Liaison between EMIT and GREF for activities ownership.
Management of customer relationship and key partners, as well as managing multi-disciplinary & multi-national teams and subcontractors.
Managing 3rd party Stakeholders Statement of Work and implement Terms and Conditions and the financial & contractual contingencies. Using my skills and experience of project scoping, planning, resourcing, budget management and quality assurance.
ExxonMobil 02/2008 – 12/2009 (EMEA)
Problem and Incident Coordinator
Point of contact for offshore staff, monitor and management of incidents to SLA's.
At a glance, I own, manage and co-ordinate the resolution of all high impact incidents across the IT organization, working with both internal and external teams to obtain resolutions and minimize business disruption.
Root Cause Analysis. Handling different functions right from strategic planning, organizing to looking into minute details of the project. State the purpose of the project and assign specific roles to all the team members to ascertain the time for completion of the project and likewise allot duties, such that the project is completed within the stipulated deadline.
Recruiting and training new employees, manage team efficiently.
The Walt Disney Company 03/2006 – 02/2008 (Burbank, USA)
Software Quality Assurance Analyst
Scope, define, manage, and lead the implementation of online projects from inception, to production launch and post-launch assessment, based on business requirements defined by the stakeholders.
Creating strategic technology solutions based on business goals. Defect Management and Risk mitigation.
Plan and execute training and coaching. Establish Quality Assurance (QA) standards, processes and procedures are being followed.
Establish Quality Control (QC) to ensure that products and services delivered are free from defects and met user expectations. Develop, maintain, and execute test plans, procedures, and cases.
CitiGroup LATAM 03/2004 – 03/2006 (Brazil)
Software Quality Assurance Analyst
Business requirements evaluation, status report, process and procedures optimization planning and implementation.
Ensure compliance to all Corporate Policy and Regional standards, processes and procedures.
Crafting detailed business/technical specifications for product line enhancements, new products or specific marketing programs. Overseeing the implementation and ongoing maintenance associated with all content releases to the site.
Agilent Technologies 11/1998 – 12/2003. (Spain)
Project Office, European localization coordinator
Coordinate resources. Responsible for quantitative measures archived and processed for use as a source of historical data for assessing the effectiveness of the estimating techniques.
Supervise the team's daily work and ensure everybody is working efficiently. Maintain a cordial relationship with clients.
Ensure the project is completed within the estimated budget.
Conduct follow-up meetings on a regular basis and ensure everybody is on track.
Deal with all slackness such that there is no delay in completion of the project, thereby documenting the progress.
Deadline monitoring and process supervision.
Working with Business, Marketing and IT resources to create new versions and designs of products.
A1 Telekom Austria 06/1996 - 11/1998. (Austria)
Quality Assurance Analyst
Visual & Functional testing of the localized eCRM software. 
Bugs reports for code modifications.
Cross references and compilation of the online help contents.
EDUCATION
2010 Certification in Corporate Health and Safety. Certification in planning and maintenance of Corporate Infrastructure.
2010 Methodologies and implementation of access control systems, DAC and RBAC. Certification Security access control (SAC), corporate security engineering, access to facilities and strategic check points.
2009 Project Management Institute (PMI). CMMI Certification
2004 – 2006 Project Management Institute (PMI). Certification in Project Management and Information Technology.
2000 – 2002 University of Catalonia – Spain. Agile Methodologies and Project Management of Information Technology.
1993 – 1998 Technical University of Vienna – Austria. Information Technology Project Engineering.
Knowledge:
Business Rule Management System (BRMS), CMMI, Big DATA, Amazon Elastic Compute Cloud (EC2), SAP, eCRM, Remedy, Amazon Virtual Private Cloud (VPC), Mercury, Rational Rose, RUP, UML, UAT, Siebel, JiRa, QProTest, MIMIX, Agile Methodologies, Empowerment, Netnographie, BMC Control-M,
Cost performance index, AWS Management Pack para Microsoft System Center Operations Manager (SCOM).
KPIs:
Project schedule variance (PSV), Project cost variance (PCV), Customer profitability score , Quality index, Customer retention rate, Staff advocacy score, Operating profit margin,  Human capital value added (HCVA), Net promoter score (NPS)
--
Think Green!
Please don't print if it's not necessary
.
E-Mail: vondran@gmail.com / andre.vondran@icloud.com