hace 1 año · 1 min. de lectura · ~10 ·
Weary Times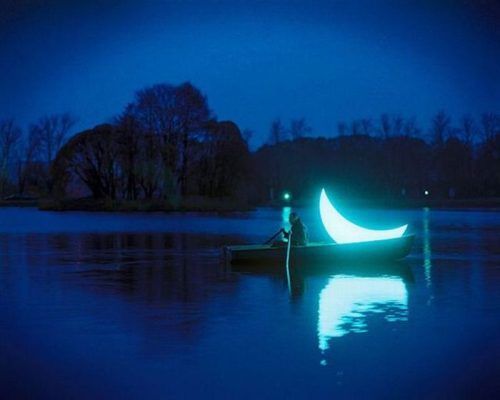 something's got to give
the compass can't find its way
we forgot where we live
the calendar lost a day
tuning forks out of tune
it's now eleventy o'clock
someone stole the moon
cosmos still in shock
there's no looking backward
same as it ever was
here's to living forward
same as it never was
yet
every moment woven
every moment golden
imagine the sublime
til the end of time
Everyone is a moon, and has a dark side which he never shows to anybody. – Mark Twain
Franci Eugenia Hoffman
Franci enjoyed a dedicated career in the insurance industry for over 20 years being rewarded both professionally and personally. Now it's time for Franci to follow her dreams by doing things she enjoys…spending time with family, learning, sharing, traveling, and writing poetry. Franci's writing and creative endeavors can be found at her blogs, Eugi's Causerie and Eugi's Milieu. Franci has authored eBooks Fanciful Delights and Mama, me and Mother Nature, and also has writings at Spillwords, PoetrySoup, beBee.com, and various anthologies.
Profesionales relacionados
Puede que te interesen estos puestos de trabajo
Encontrado en: Cronoshare ES - hace 1 semana

---

Tipo de animal · Gato · Nombre de la mascota · Tim · Género del animal · Macho · Peso aproximado en kilos de la mascota · 0.5 · Servicios veterinarios que se necesitan · Castracion · Lugar donde se realizará el servicio · En la clínica del profesional · Nivel de urgencia pa ...

Encontrado en: Cronoshare ES - hace 1 semana

---

Estilo de baile que se desea aprender · Hip hop or kpop · Conocimientos actuales · Iniciados (ya han bailado ese estilo antes) · Objetivos de las clases · To strengthen my skills · Género de preferencia del profesor · Me da igual · Horas de clases aproximadas (totales o semanales ...

Encontrado en: Talent ES Sponsored - hace 2 días

---

Digital Group - Agencia de Medios

Alcobendas

Somos una agencia de medios con corazón de performance, especialistas en Marketing Digital (no lo decimos nosotros, lo dicen los premios Control y e-Awards). · ✅Expertos en generar resultados en todos los canales digitales para medianas y grandes empresas. · ✅Consultores digitale ...