hace 2 años · 2 min. de lectura · ~10 ·
Tips to extend classical guitars life
Being all confined to avoid the spread of corona virus, I though to write this article with tips to prevent that your classical guitar strings break in this period of time, so you can continue practicing. We have to be patient, soon all will be like it was before. Meanwhile we have to take care of what we have and, most of all, of ourselves.
1. Imagine that one string broke at the bridge high or is about to break like this: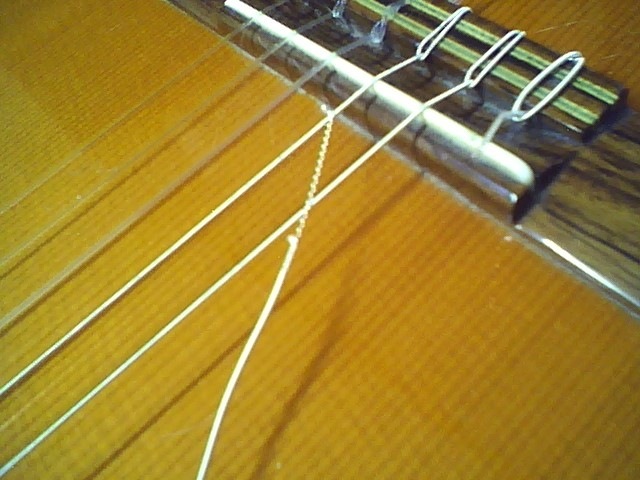 Normally strings break at bridge when you play too hard with your right hand (like chords with a pick...) Guitars don't sound louder when you play harder with your right hand but when you place and press well with the left.
As you can see in next picture, when placing new strings on a guitar, there are always some inches of strings leftovers, My advice is not to cut off the strings leftovers, because if one of them breaks at bridge high, there is still enough longitude to place it again.
You may make a roll with it (see blue arrow) or roll it on the peg when placing the string so nothing excels. I marked with a red arrow the 6th string that broke (see previous photo) and I could put it again as it still was long enough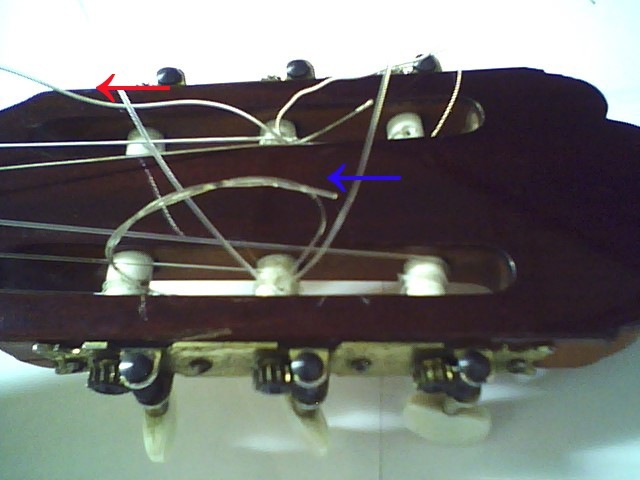 2. Another place of great wear is the 2nd fret of the 4th string since is continuously used due that note (e) is part of the most common guitar accompaniment chords as C Major, E Major, e minor, A Major, a minor... and it wears gradually at that place till it breaks.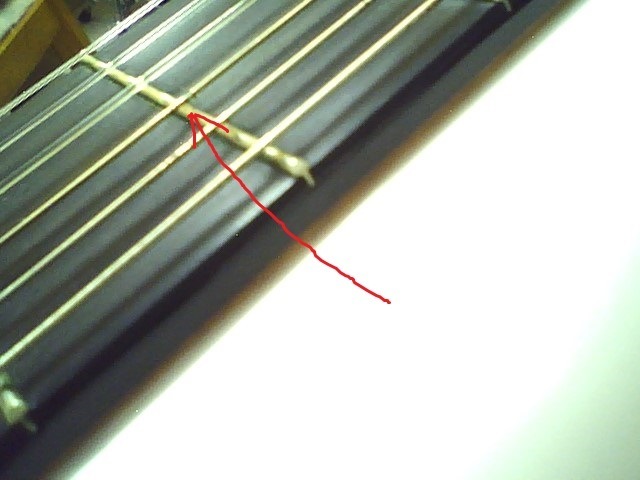 If you don't have new strings you may "turn over" the string, I mean take the string out and put it again placing the end that was in the pegbox at neck's end, in the bridge in the guitar's body and viceversa. That way the place where the string was breaking is now at the middle of the guitar's neck so out of the friction zone.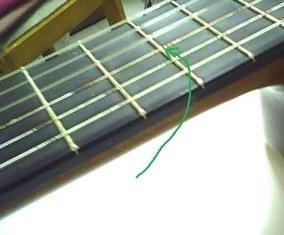 You can only do this on classical guitars since electric and acoustic guitar strings have a round edge in one of the ends that goes in the bridge so it's not possible to put the string without it.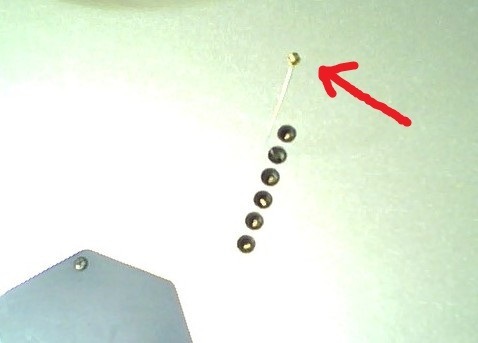 And finally I share this video I made about how to put a string on classical and electric guitars. I hope is useful  
Puede que te interesen estos puestos de trabajo
Encontrado en: Cronoshare ES - hace 2 días

---

Quiero tatuarme frasesTipo de servicio deseado · Hacer · No de tatuajes · 1 · Tipo de tatuaje · Permanente · Descripción del tatuaje deseado · Love the life you life life the live you love · Color del tatuaje · Blanco y negro · Tamaño aproximado (ancho y alto) en centímetros del ...

Encontrado en: Cronoshare ES - hace 2 días

---

Marca y modelo de la consola · Nintendo life · Problema(s) a resolver por el técnico · Fallo de controles · ¿Cuándo necesitas realizar el servicio? · En los próximos días · Horario de preferencia para la reparación · Todo el día · Preferencia para el servicio: El mejor precio

Encontrado en: Cronoshare ES - hace 2 días

---

Tipo de servicio que se necesita · Reparación · Problema(s) detectado(s) en la máquina · Fallo del motor · Marca y modelo · Top life · Nivel de urgencia del servicio · En los próximos días · Horario de preferencia · Mañana (08:00 - 12:00) · Preferencia para el servicio: Relación ...