hace 5 años · 1 min. de lectura · visibility ~10 ·
Spain is out of time / España está desfasada
English and Spanish below. En inglés y en español abajo.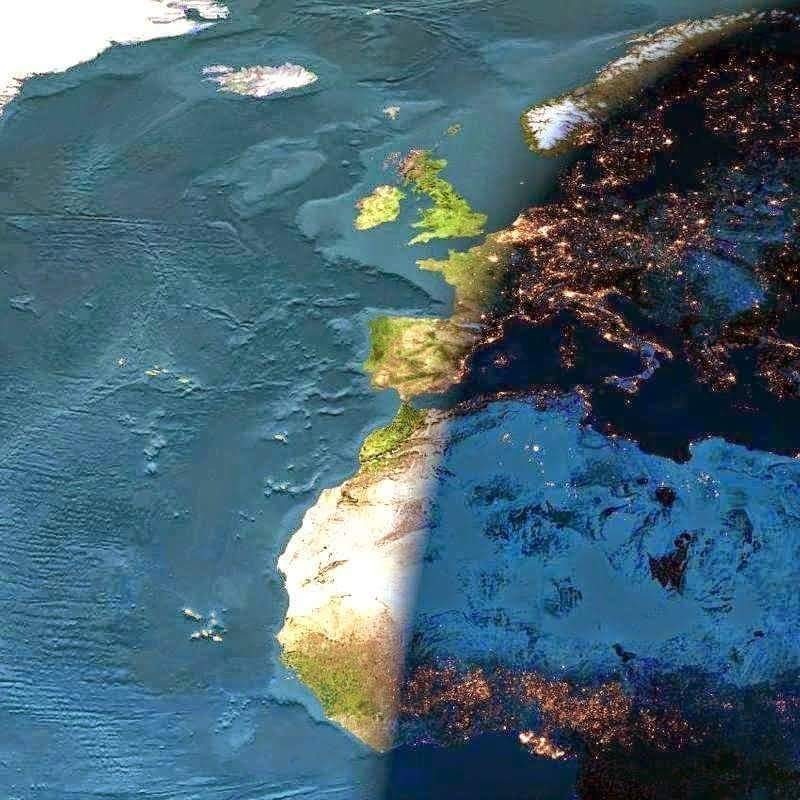 Marathon working days; late lunches and dinners compared to the rest of Europe; less time for personal life, rest and recreation; family-work imbalances... these longstanding aspects of Spanish life are all largely the result of Spain being in the wrong time zone, which should be Greenwich Mean Time (GMT), the same as Portugal, the United Kingdom and Ireland, but which is in fact an hour later, thanks to dictator General Francisco Franco's decision in 1942 to align the country's clocks with those of Nazi Germany. 
The solution, agreed a parliamentary commission , is for Spain to turn its clocks back 60 minutes and introduce more regular working hours as in the rest of Europe.

The mismatch between Spain's clock time and solar time contributes to the country's unusual daily schedule. The relatively late sunrises and sunsets shift the average Spaniard's day later than it otherwise would be, and that a return to its original time zone would help boost productivity and bring family and work rhythms into better balance.

What are the politicians waiting for ? 
===========================
In spanish ( it is not a translation )
Esta imagen resume claramente por qué España debería volver a su huso horario natural, el de Greenwich o GMT, como Reino Unido o Portugal, y no continuar con el de Berlin.
En 1884 España fijó su hora legal en el huso horario que geográficamente le corresponde: el meridiano 0.
Sin embargo, en 1942, en plena II Guerra Mundial, España adoptó el horario centroeuropeo como gesto de gracia de Franco hacia la Alemania nazi. Reino Unido y Portugal también cambiaron su horario. Sin embargo, al acabar la guerra, estos volvieron al huso europeo occidental, pero España continua desde 1942, inexplicablemente, en un huso que no le corresponde por su posición geográfica y solar.
Según un informe de la Comisión de Igualdad del Congreso, regresar al horario de Greenwich-GMT (inspirado en el ciclo solar diurno), tendría un efecto favorable en la conciliación familiar, laboral y personal de todas las personas.
La solución es sencilla. ¿ A qué esperan los políticos ?
What is beBee?
New people with common interests: professional and personal.
beBee is the next big thing in professional social networking. 
Our mission is to create a professional world that is more open and connected
. 
beBee is disrupting professional social networking by establishing connections through passions and common interests that create more professional engagement and deeper and more successful business relationships.
"