hace 4 años · 7 min. de lectura · visibility ~100 ·
Some "beBee places"
beBee is diversity.  An organization's success and competitiveness depends upon its ability to embrace diversity and realize the benefits. I will be adding more and more places to this article whenever my team is sending me their place of birth.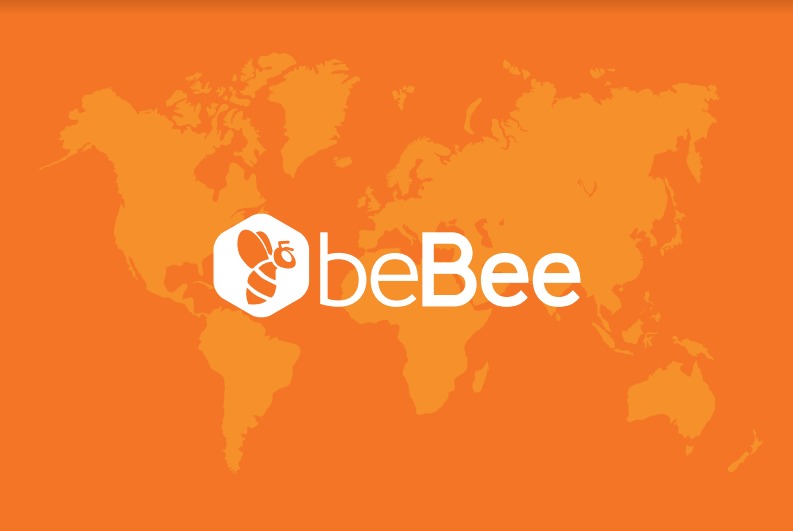 Spain- Madrid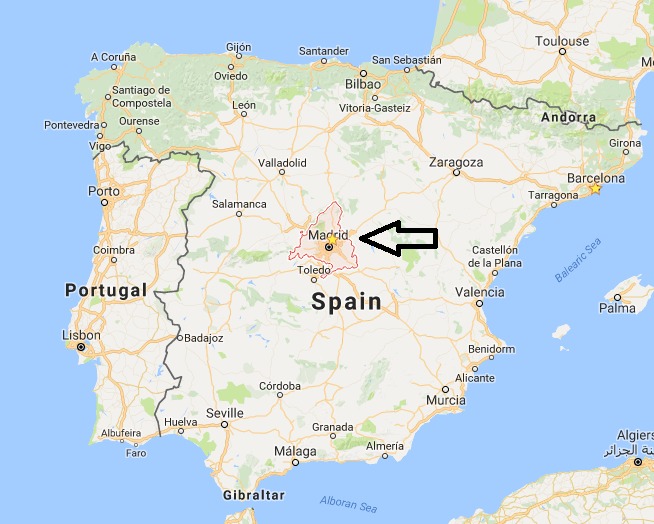 Itziar Ruiz López -  Madrid
Miguel Angel Hernandez Velasco -  Madrid
Miguel Angel Hernandez Velasco -  Madrid
Noël De Castro -  Madrid
Noël De Castro - Madrid
Federico 🐝 Álvarez San Martín -  Madrid
Lydia Guembe -  Madrid
Julián Campos - Madrid
Federico 🐝 Álvarez San Martín - Madrid
Marta Carretero Garcia - Madrid
José 🐝 Jordán de Urríes - Madrid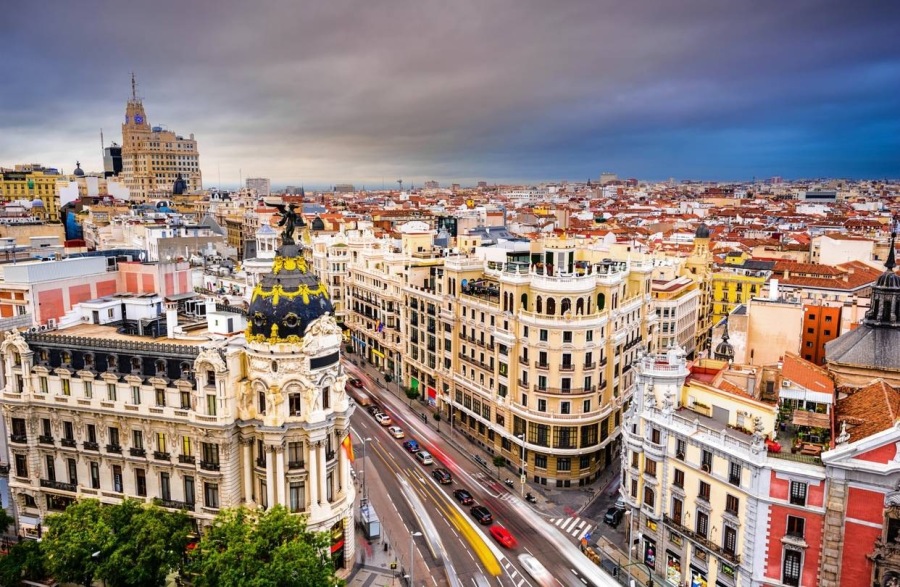 Madrid, Spain's capital
, is a city of elegant boulevards and expansive, manicured parks such as the Buen Retiro. It's renowned for its rich repositories of European art, including the Prado Museum's works by
Goya
,
Velázquez
and other Spanish masters. The heart of old Hapsburg Madrid is the portico-lined
Plaza Mayor
, and nearby is the baroque
Royal Palace
and Armory, displaying historic weaponry.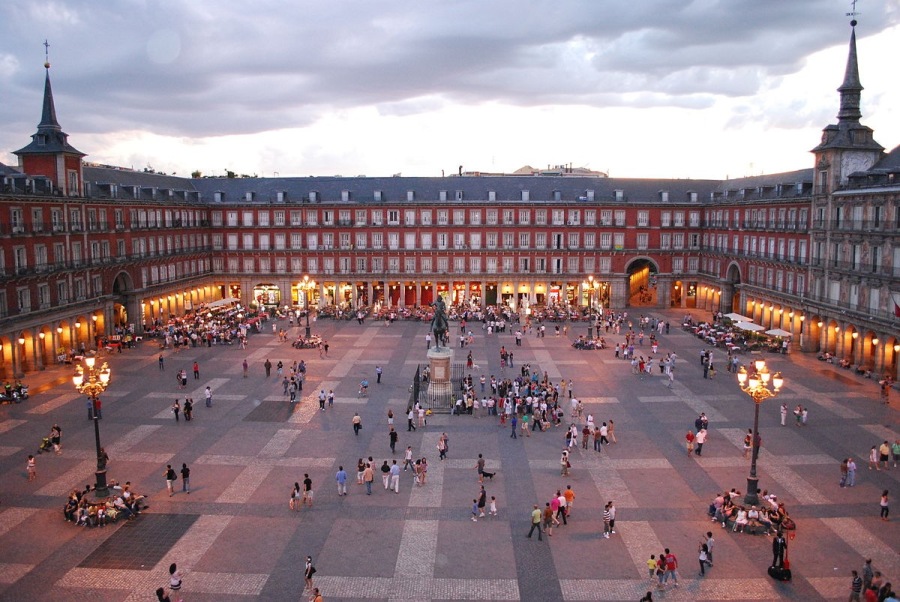 Plaza Mayor - Madrid  

Spain - Castilla y León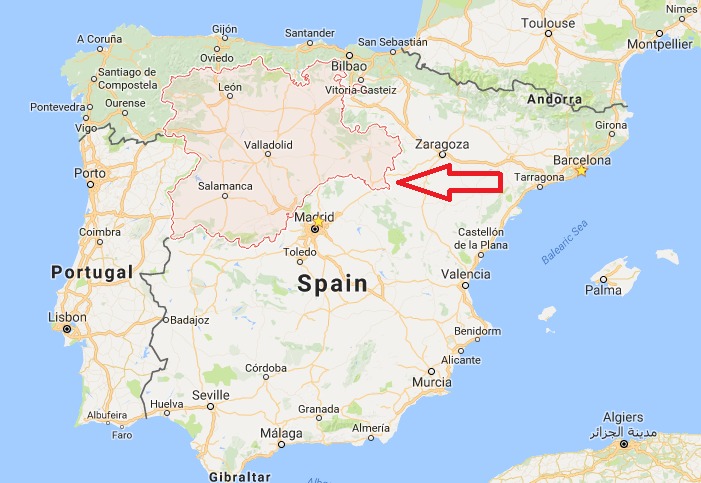 Castile and León is a region of northwestern Spain, consisting predominantly of a high plateau ringed by mountains. Salamanca is known for its 12th-century university, Renaissance churches and baroque Plaza Mayor. Segovia's ancient Roman aqueduct has more than 160 arches, and the hilltop Alcázar castle overlooks the city. Ávila is encircled by an 11th-century fortification wall with 82 semicircular towers. Capitals: Valladolid, León, Burgos, Soria, Salamanca, Segovia, Avila, Palencia, Zamora.
Castile and León traces its history to the medieval kingdoms of Castile and León, which were permanently united under the Crown of Castile in 1301. In Spain and in some other parts of the Spanish-speaking world, Spanish is called not only español (Spanish) but also
castellano
(
Castilian
), the 
language
from the kingdom of
Castile
, contrasting it with other languages spoken in Spain such as Galician (
Daniel Paz
 speaks Galician), Basque (
Julián Campos
 speaks Basque) and Catalan. ... the other Spanish 
languages
. I am really proud of speaking Castellano , an universal language. I always say if you speak spanish and english, you are in a real advantage. Spanish is the 2nd most spoken language in the world (after chinese).
Top 3 spoken languages in the world
1.- Chinese:  almost 1.2 billion native speakers
2.- Spanish:  If we are only to look at native speakers, Spanish has its nose in front of English with about 400 million native speakers. If you want a language that will open up whole continents to you, Spanish is your best bet.
3.- English:  If you're reading this article you may be one of the 360 million native English speakers, or one of the half a billion people who speak it as a second language. This indicates the remarkable success of English as the center of business, travel and international relations. The relative ease with which English can be picked up and the power of US mean that English will continue to dominate the world stage. English is still synonymous with opportunity
Sofía Cid González -  Salamanca


Salamanca is a BEEautiful city in Spain.  Salamanca, in northwestern Spain, is the capital of Salamanca province, part of the Castile and León region. With a history dating back to the Celtic era, it's known for its ornate sandstone architecture and for the Universidad de Salamanca. Founded in the 1100s and a key intellectual center in the 15th-16th centuries, the university continues to add to the city's vibrancy with its international student population.
Jaime Labiaga Ferrer - Segovia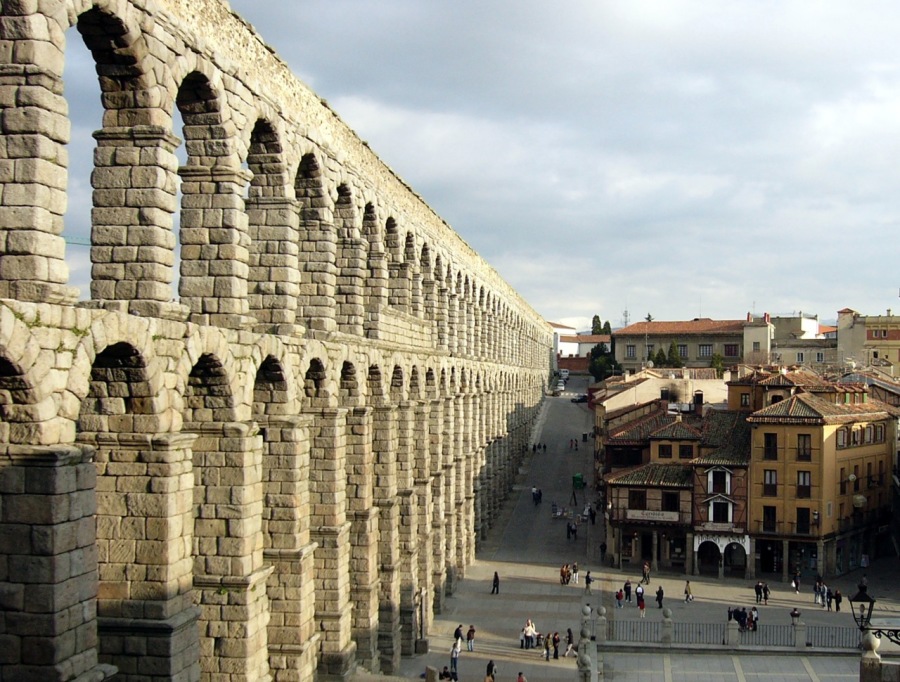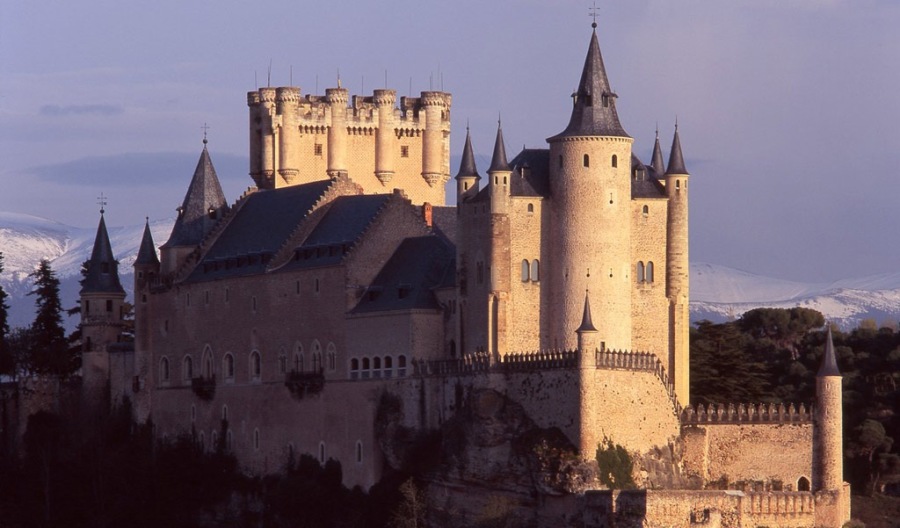 Segovia is a spectacular city.  Segovia is a historic city northwest of Madrid, in central Spain's Castile and León region. Its centuries of settlement have resulted in a rich architectural legacy, including medieval walls, Romanesque churches, a former royal palace and a Gothic cathedral. Its iconic ancient Roman aqueduct (over 2000 years old) has more than 160 arches, most in the original mortarless granite, and stands above Plaza Azoguejo in the heart of the city.
Javier Cámara Rica - Burgos - Miranda de Ebro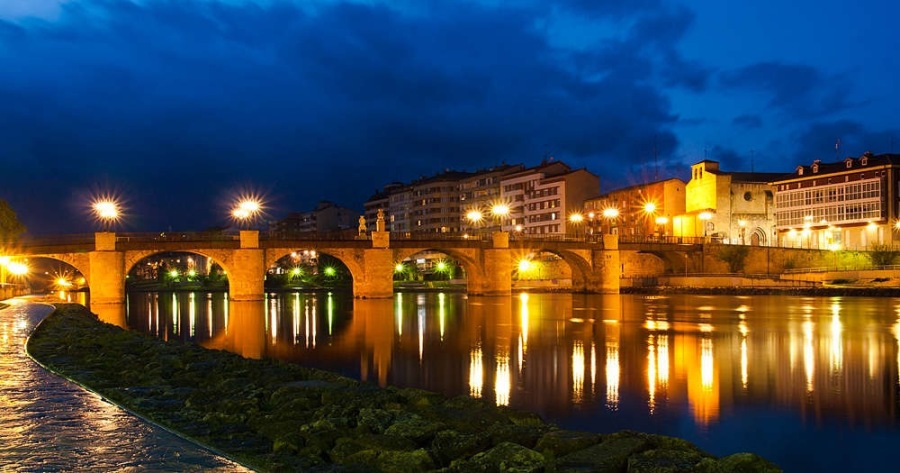 Miranda de Ebro is a city on the Ebro river in the province of Burgos in the region of Castilla y León, Spain. It is located in the north-eastern part of the province, on the border with the province of Alava (30 km from Vitoria, where Juan Imaz was born) and the region of La Rioja (very well known by the famous spanish wine). The first settlements in the area date from the Iron Age. The Roman ruins of Arce are located only 3 kilometres (1.9 mi) from Miranda. There, according to the most recent studies, the Roman city of Deóbriga was built. Roman ruins are also found in the nearby municipalities of Cabriana and Puentelarrá.

Marta Carretero Garcia and me met for the first time in Madrid, but we are from the same area. It was an affinity-based connection :-)
Hungary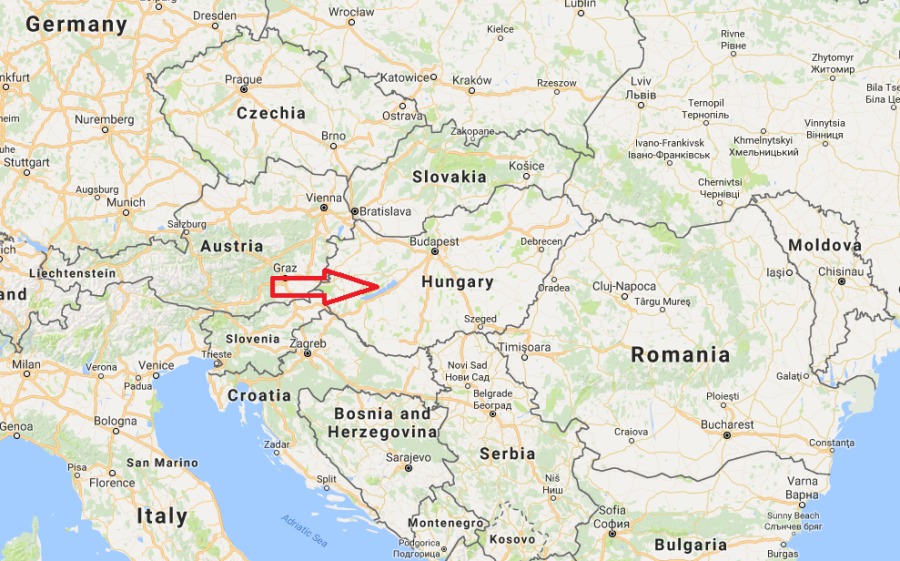 Virag🐝 G. - Budapest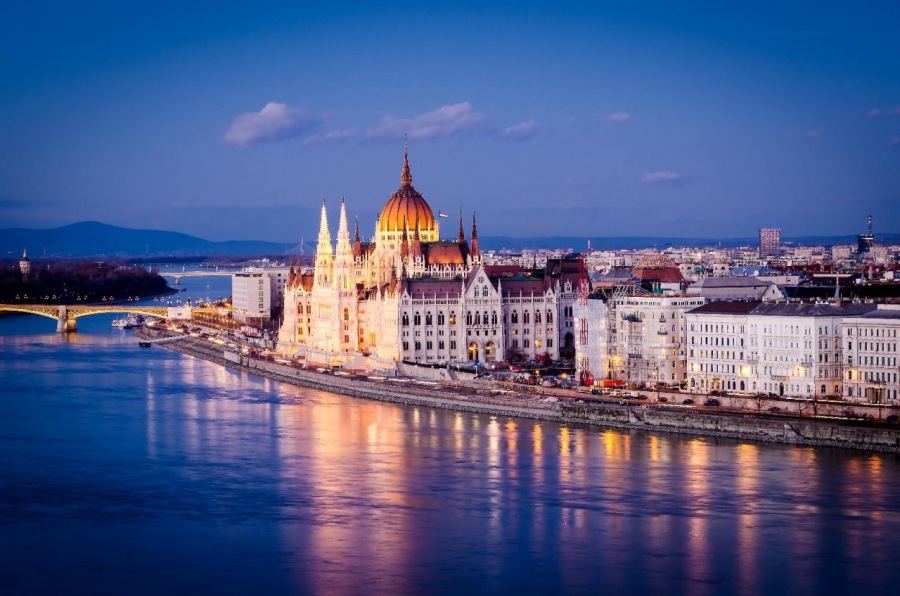 Budapest, Hungary's capital, is bisected by the River Danube. Its 19th-century Chain Bridge connects the hilly Buda district with flat Pest. A funicular runs up Castle Hill to Buda's Old Town, where the Budapest History Museum traces city life from Roman times onward. Trinity Square is home to 13th-century Matthias Church and the turrets of the Fishermen's Bastion, which offer sweeping views.

Raul Duque Montánez -  Miskolc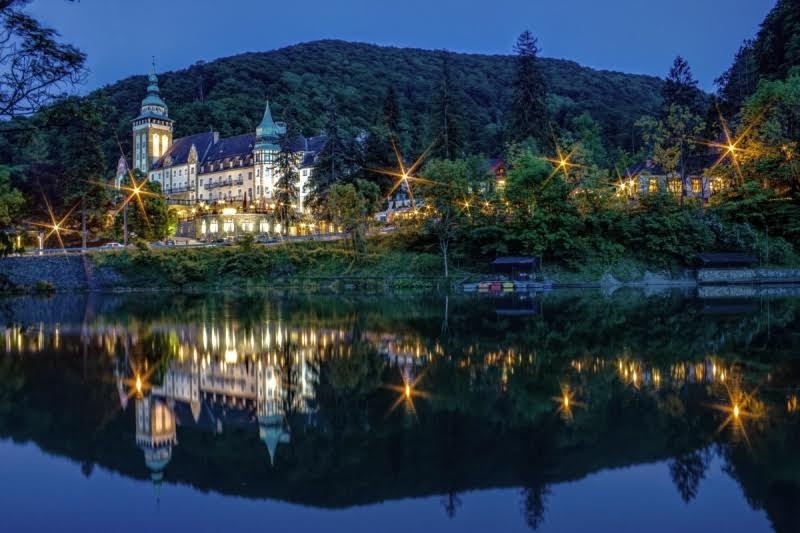 Miskolc is a city in northeastern Hungary, known for its heavy industry. Miskolc is the fourth largest city in Hungary. It is also the county capital of Borsod-Abaúj-Zemplén and the regional centre of Northern Hungary



Spain - Basque Country
Juan Imaz- Alava - Vitoria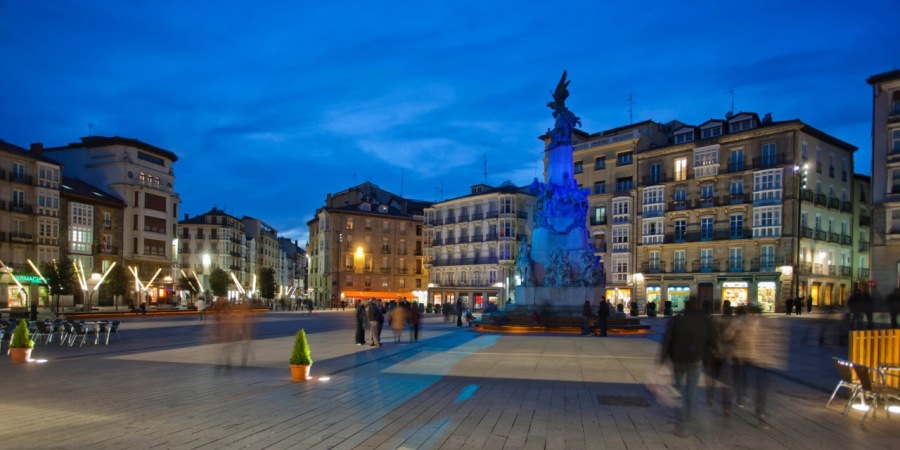 Vitoria-Gasteiz is the seat of government and the capital city of the Basque Country and of the province of Alava in northern Spain. It holds the autonomous community's House of Parliament, the headquarters of the Government, and the Prime Minister official residency. Vitoria-Gasteiz is a multicultural city with strengths in the arts, commerce, education, healthcare, architectural conservation, aeronautics, vehicle industry, oenology and gastronomy. It is the first Spanish municipality to be awarded the title of European Green Capital.

Italy  - Turin
Daniel Paz- Italia - Piamonte - Torino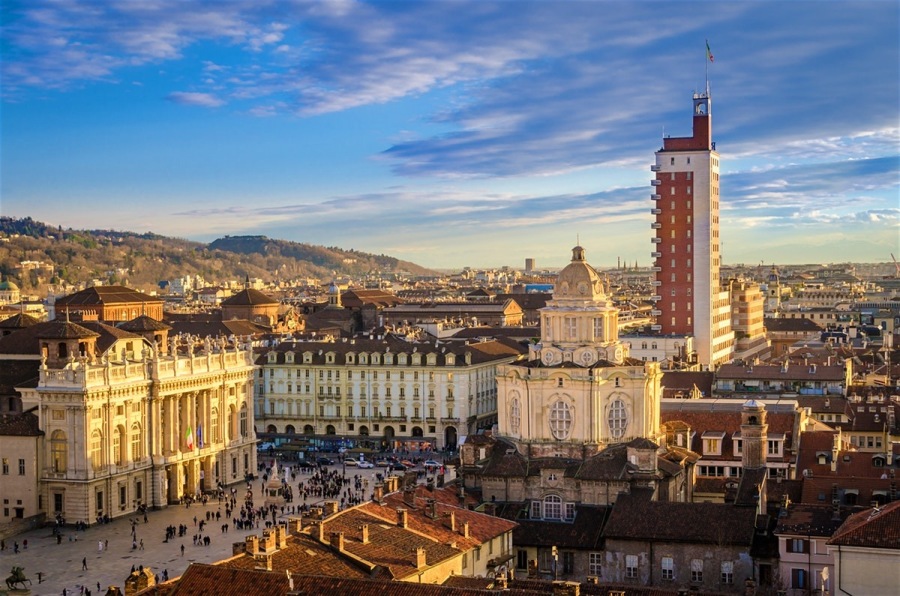 Turin is the capital city of Piedmont in northern Italy, known for its refined architecture and cuisine. The Alps rise to the northwest of the city. Stately baroque buildings and old cafes line Turin's boulevards and grand squares such as Piazza Castello and Piazza San Carlo. Nearby is the soaring spire of the Mole Antonelliana, a 19th-century tower housing the interactive National Cinema Museum.

Brazil - Recife
Breno Barreto - Brazil- Pernambuco - Recife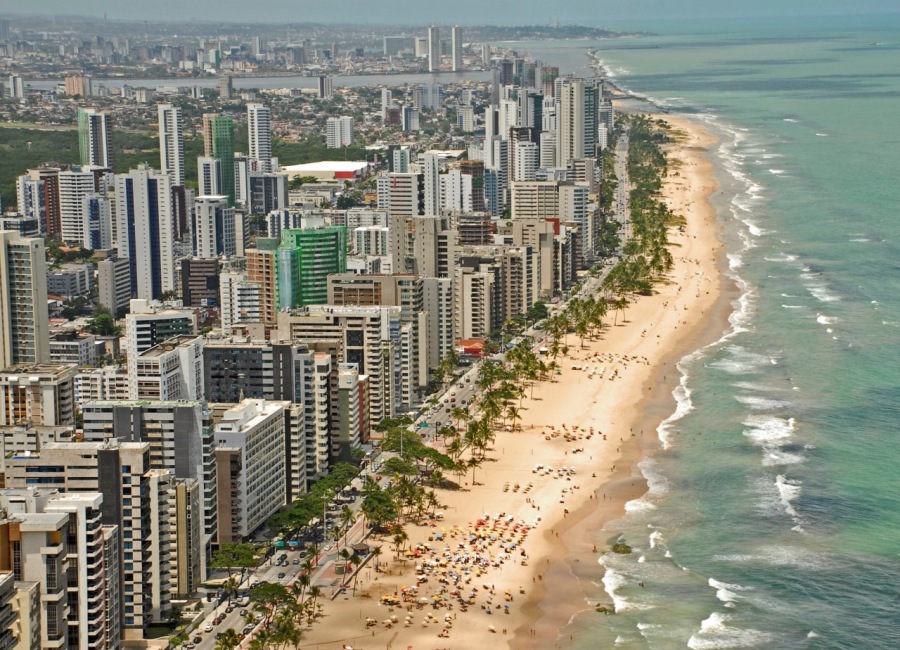 Recife, the capital of Brazil's northeastern state of Pernambuco, is distinguished by its many rivers, bridges, islets and peninsulas. Recife Antigo, on its own island by the harbor, is the historic old town center dating to the 16th century. To its south, popular Boa Viagem Beach is sheltered by reefs and lined by tall apartment blocks, modern hotels and restaurants.

Argentina - Buenos Aires
Juan Imaz - Buenos Aires , in Madrid (Spain) since she was 1 year old :-)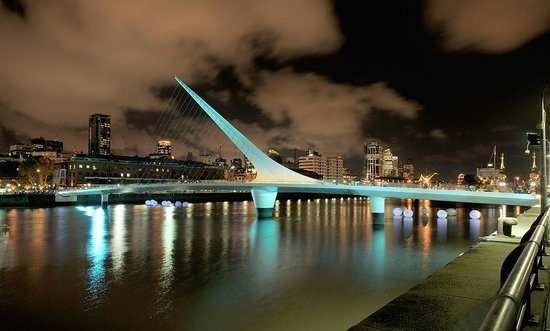 Puerto Madero, Buenos Aires

Buenos Aires is Argentina's big, cosmopolitan capital city. Its center is the Plaza de Mayo, lined with stately 19th-century buildings including Casa Rosada, the iconic, balconied presidential palace. Other major attractions include Teatro Colón, a grand 1908 opera house with nearly 2,500 seats, and the modern MALBA museum, displaying Latin American art.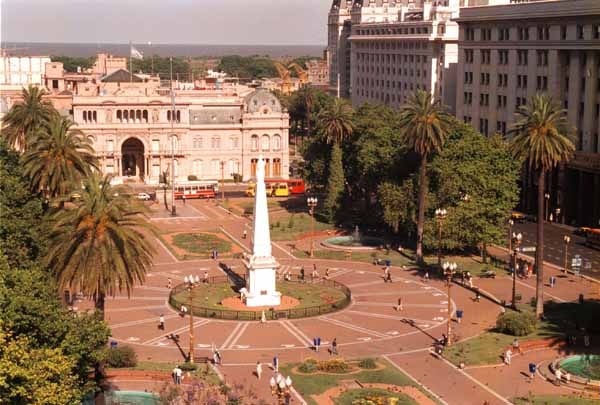 Spain - Galicia
Daniel Paz - Pontevedra - Vilanova de Arousa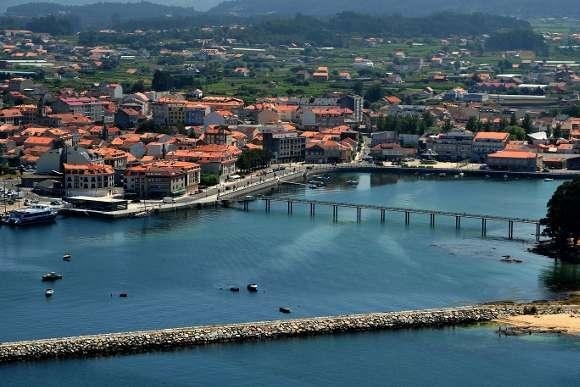 Arcing around the southern swathe of the ria de Arousa and heading towards the open sea and the outcrop of land known as O Grove, Vilanova de Arousa is the next town after Vilagarcia de Arousa.
Vilanova de Arousa is a far more attractive town than its similarly named neighbour and as you drive through it you realise that the north of the town is comprised primarily of small hotels and restaurants, all within a whisker of the little beaches that line the coast. It has an up market feel, but in an informal way and the beaches, whist small and with a coarse yellow sand, look very appealing. 
Spain - Aragón
Sofía Cid González - Huesca - Jaca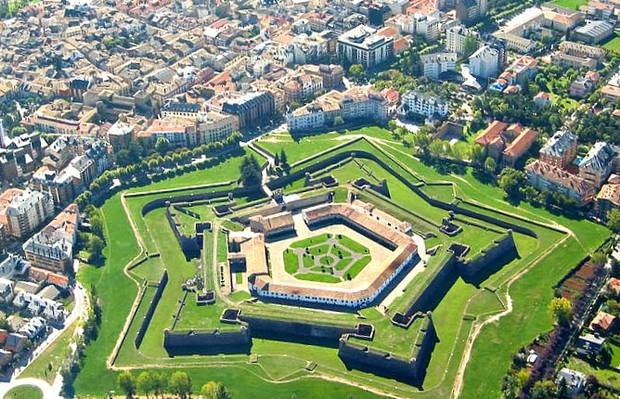 Can you see the HIVE ? :-)

Jaca is THE HIVE. Now seriously, Jaca is a city of northeastern Spain in the province of Huesca, located near the Pyrenees and the border with France. Jaca is an ancient fort on the Aragón River, situated at the crossing of two great early medieval routes, one from Pau to Zaragoza.

Aragon is an area in Spain, coextensive with the medieval Kingdom of Aragon. Located in northeastern Spain, the Aragonese autonomous community comprises three provinces: Huesca, Zaragoza and Teruel. Its capital is Zaragoza.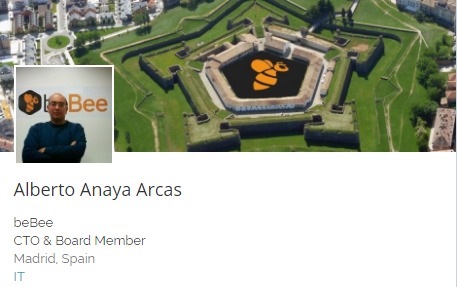 Spain -  Castilla-La Mancha
Alejandro Dotor de Pradas - Ciudad Real - Valdepeñas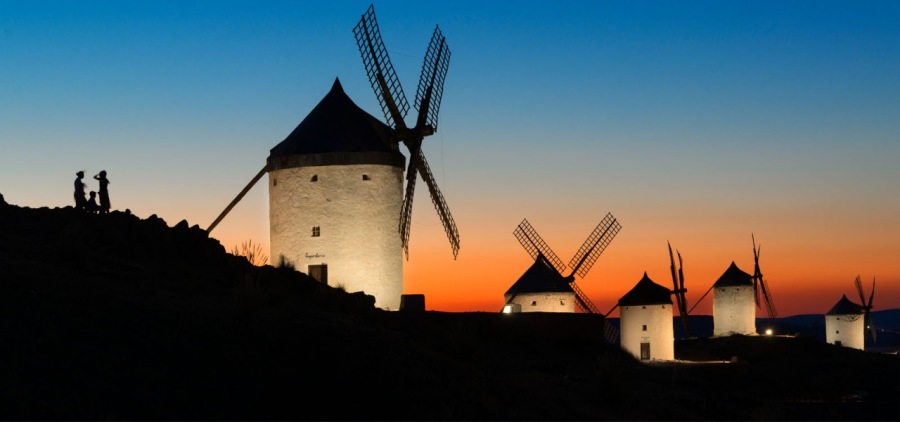 Valdepeñas is a municipality in the province of Ciudad Real, in the area of  Castile-La Mancha, Spain.
It is mostly in this region where the story of the famous Spanish novel Don Quixote  by Miguel de Cervantes is situated, due to which La Mancha is internationally well-known. Although La Mancha is a windswept, battered plateau, it remains a symbol of Spanish culture with its vineyards, sunflowers, mushrooms, olive plantations, windmills, Manchego cheese and Don Quixote.



Finland - Helsinki
Rafael García Romano - Finland - Helsinki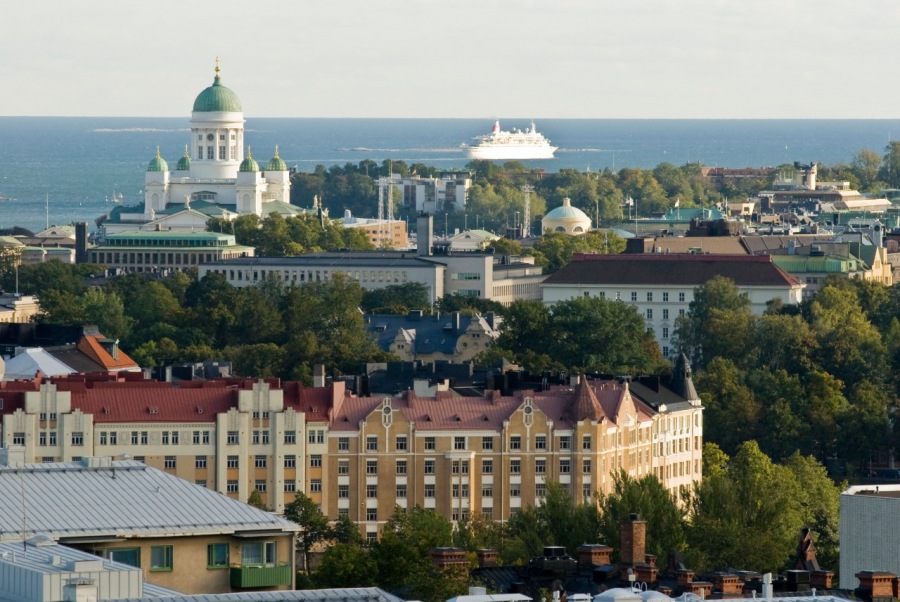 Helsinki, Finland's southern capital, sits on a peninsula in the Gulf of Finland. Its central avenue, Mannerheimintie, is flanked by institutions including the National Museum, tracing Finnish history from the Stone Age to the present. Also on Mannerheimintie are the imposing Parliament House and Kiasma, a contemporary art museum. Ornate red-brick Uspenski Cathedral overlooks a harbor.

Cuba  - La Habana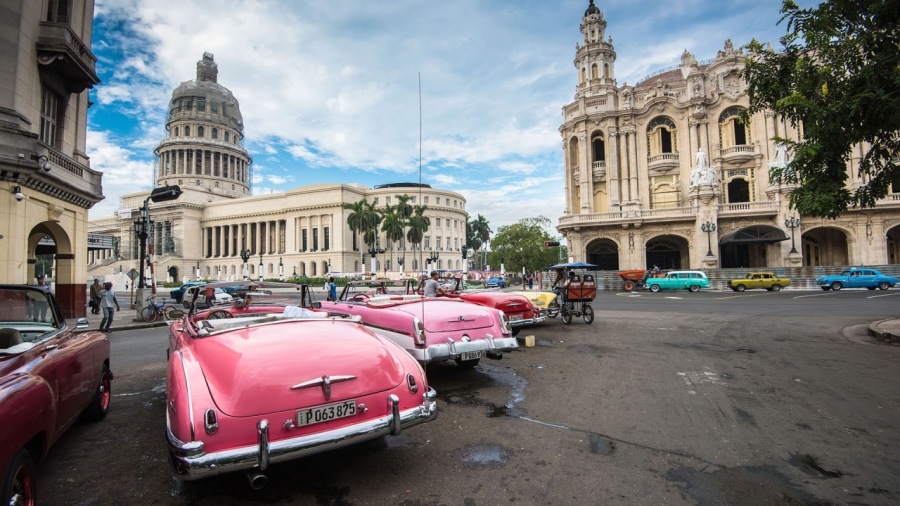 Havana is Cuba's capital city. Spanish colonial architecture in its 16th-century Old Havana core includes the Castillo de la Real Fuerza, a fort and maritime museum. The National Capitol Building is an iconic 1920s landmark. Also in Old Havana is the baroque Catedral de San Cristóbal and Plaza Vieja, whose buildings reflect the city's vibrant architectural mix.

USA - New Jersey - Jersey City

Jersey City is the second most populous city in the US state of New Jersey, after Newark.  It is the seat of Hudson County as well as the county's largest city.
Part of the New York metropolitan area - where beBee HQ are located -  beBee HQ. 25 Broadway 9th Floor; New York -, Jersey City is bounded on the east by the Hudson River and Upper New York Bay and on the west by the Hackensack River and Newark Bay. A port of entry, with 30.7 miles of waterfront and significant rail connections, the city has an important transportation terminal and is a relevant distribution and manufacturing center for the Port of New York and New Jersey. Financial and service industries, residential high-rises, and public transportation have played a prominent role in the redevelopment of the Jersey City waterfront and the creation of one of the nation's largest downtown central business districts.
New Jersey is a northeastern U.S. state with some 130 miles of Atlantic coast. Jersey City, across the Hudson River from Lower Manhattan, is the site of Liberty State Park, where ferries embark for nearby Ellis Island, with its historic Immigration Museum, and the iconic Statue of Liberty. The Jersey Shore includes notable resort towns like historic Asbury Park and Cape May, with its preserved Victorian buildings.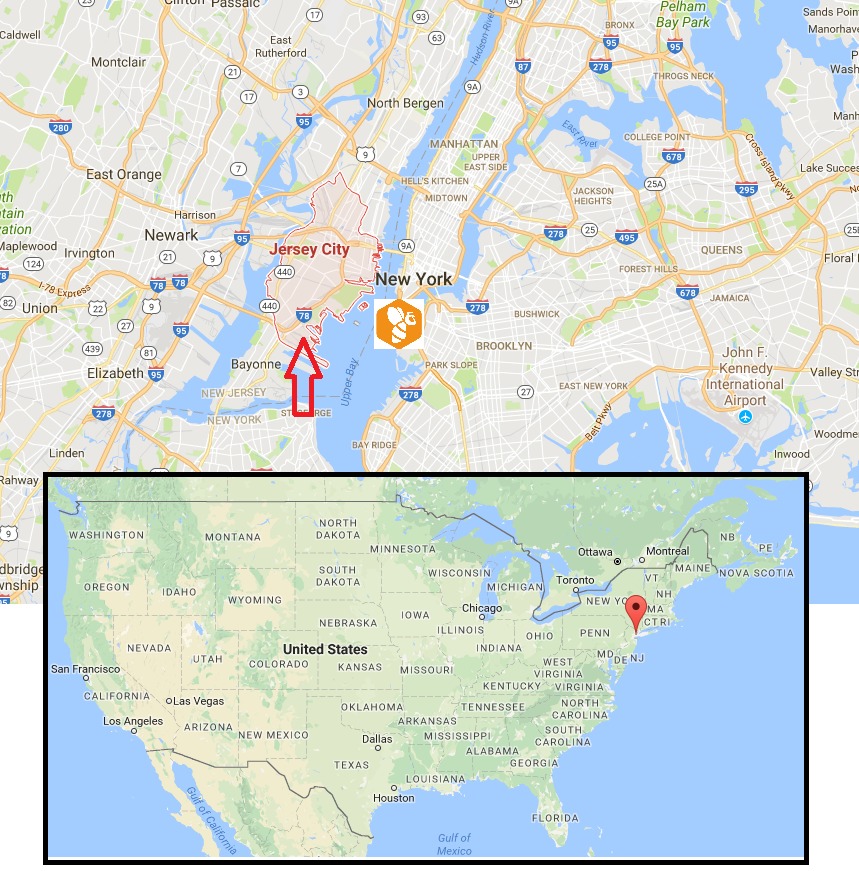 Matt 🐝 Sweetwood
 can swim from the beBee office to his birthplace! Who can say that?
 LOL
"""""""""""""""""""""""""""
No tienes grupos que se ajusten a tu búsqueda