hace 4 años · 2 min. de lectura · visibility ~100 ·
Networking: Meet and Mingle! Get yourself out there!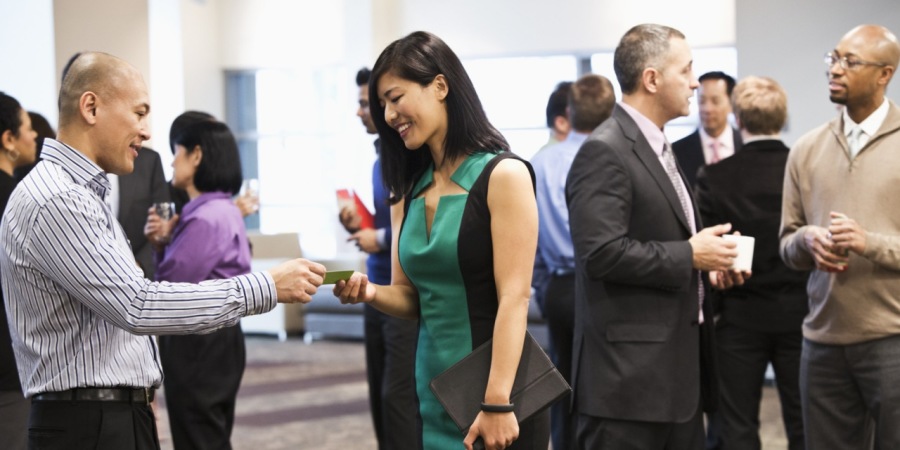 Here's one of the most important things to remember when it comes to networking; it's a two-way street. This means that whenever you meet someone, you need to ask them as much as possible regarding their interests, as well as informing them them about yours. You could ask the following question: What can I do for you?  There's no possible way to network with everyone. You can do this by asking yourself whether or not you can help each other. Keep in mind that you present yourself as a problem solver, and not just another name in their address book. And you should be looking for someone who has the same traits. Healthy relationships are a win-win combination. Whenever you meet a business contact there may be some chat about work and your industry but the main topics of conversation will be what your interests are and what you have in common.
Get yourself out there!. Take up something like any sport or a cooking class to meet new people who have similar interests as you.  Remember, people are more relaxed in social settings, so it's one of the best chances to strike up a conversation. We are humans, professionals are humans.
 
Spend Time Social Networking! This doesn't mean that you have to let social networking consume your life. What it means is that you should use social networking to your advantage.
Surround yourself with smarter people!  You should feel like you will never be as awesome or as smart as those near you. And with that constantly hovering around your head it makes you strive to become better.
 
Remember this: Ask how you can help them.
Don't make the mistake of thinking only about your own personal interest or agenda when networking. I have found that the most effective networking method is to ask what you can do for others, not what others can do for you. The connections you make, either personal or business, are more likely to help you in the future if you helped them before.
With an integrated personal and professional profile, you can connect with people based on shared hobbies, passions or interests. Not only does this help start the conversation, you may also find you develop a stronger, more successful business relationships by being able to bond over something outside of office talk. 
 
People are attracted to people whom they believe have their best interests at heart. Show genuinely your interest.
No tienes grupos que se ajusten a tu búsqueda