hace 5 meses · 2 min. de lectura · visibility ~10 ·
Must-Haves for The Ultimate Camping Experience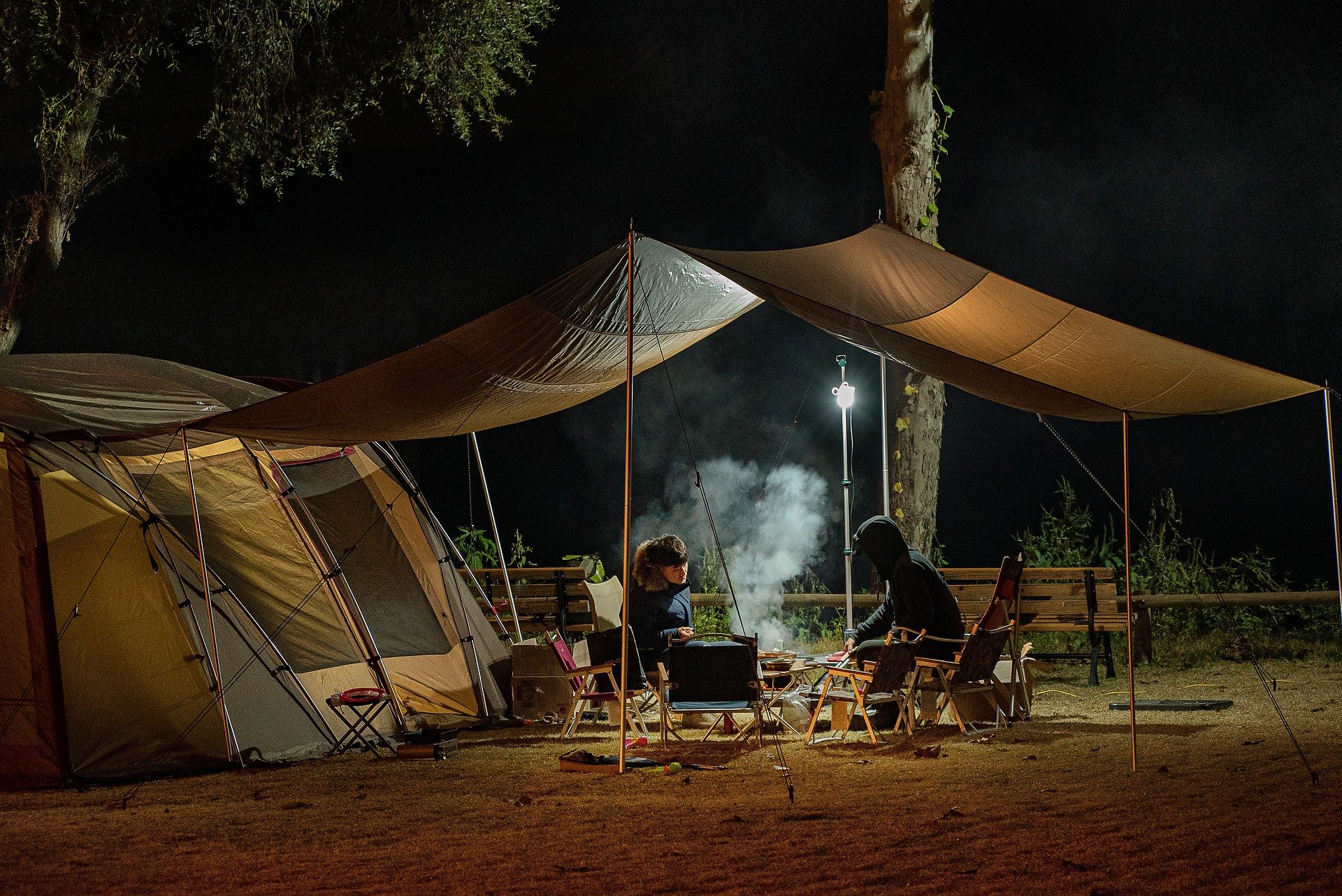 I have to say, I love camping and anything I can do outdoors any time of year. Black flies? Frostbite? Bears and cougars? Bring it all on!  
In my mind, the month of May marks the beginning of camping season. When I first started camping with my buddies not so many years ago, we had no idea what to bring besides beer, a tent and a sleeping bag. It makes me laugh, now. 
When you go to a campsite you can always tell who the experienced campers are. They are the ones who are fully prepared to stay through any kind of weather. They've got tarps strung up between the trees to protect them from rain and bird droppings, a campfire with cooking gear, a generator and all kinds of gear to protect them from the elements and night time animal invasions.
If you're thinking of trying camping this summer, here are a few things you need to know:
Bring an air mattress. The ground is lumpy and hard and sometimes the floor of your tent gets wet. Save yourself the grief of an aching back and thinking you peed in your sleep and get an air mattress with a pump that can connect to your lighter or an adapter in your car. Pleasant dreams.
Lock your food up inside your car at night. And I mean lock. Racoons can actually open doors and will do anything to get at your food. Trust me, I had it happen, so I know. Thankfully, I'm a fast learner. It only happened once. 
Drinking coffee out of a percolator that you put on top of your Coleman stove is an especially magical experience when you are watching the morning mist rise off a lake. Ah! Get a percolator, a travel mug, a Coleman stove, and don't forget to bring a cannister of gas. 
It's amazing how critical water is to your daily routine when you are camping. In the real world, we really take the availability of clean, flowing water for granted. You're going to need a few jugs of spring water for cooking and drinking. You'll also need a bucket to haul water from the common pump so you can wash dishes. If you're lucky the water will be potable, but it may not be, so be prepared.
If there's a fire ban, you won't be able to have that roaring camp fire you've been dreaming of, so make sure you've got a way to stay warm in the evenings when it gets chilly. 
In the spring and summer, it's never too chilly for the flies to eat you alive, so bring some heavy-duty insect repellant, too.
Having things to do when the weather is not favorable for water sports is also important. Think of games to play that don't require bulky equipment such as Poker and other card games, and Beer Pong, of course. 
Well, this is my must-have list for the ultimate camping experience. Have fun this summer, eh!
No tienes grupos que se ajusten a tu búsqueda