hace 4 años · 5 min. de lectura · visibility ~100 ·
How Do We Innovate In Our Company?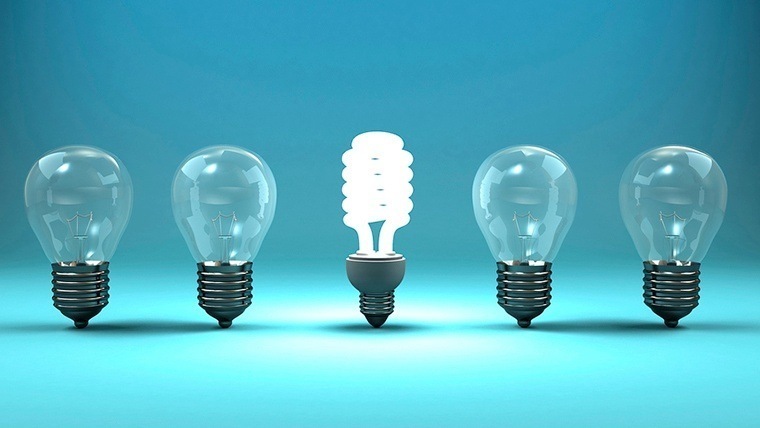 Thanks Judit Lerch
Innovation in our Company
 
Today is one of those days when 3 informal meetings with my team changed everything. I feel excited when it comes to spontaneous meetings where we get together for brainstorming and generate the best ideas. Today we can say with confidence, that we have innovated  to an extent that means: the new version so highly expected by our bees will have to be delayed. The beBee team is working hard to make sure that the next beBee platform will be disruptive in its field. I promise you it will be; it will be a network with the best quality out there, that will differentiate us profoundly from Facebook, LinkedIn, Twitter and the rest. This is why we are confident that no one will be able to question the originality or added value of beBee, not even those who may still have doubts in us.
The essence of innovation lies in its successful application. Merely inventing and differentiating our product doesn´t hold value in itself; we also have to introduce it successfully to the market so that it has an impact on our target audience and people get to know about it. beBee will fulfill this condition. Its going to be a network by far with the most quality content. We will upgrade the hives in beBee only with quality content, which is what everyone expects.
In beBee we think that the most ephemeral content is of the lower quality, the ones that leave the least mark on the audience. Content with quality always gets noticed and has a bigger impact on our users. At beBee we want to enjoy contents with quality. We want to learn from other professionals and we want to create tools with the help of which we can teach what we know to other professionals. Because at beBee we thrive to have the most outstanding tools that generate this quality content that is so increasingly missed nowadays on other social media platforms, where leisure, posting and easy content is preferred.
Innovation Management
Innovation management is one great tool for achieving competitiveness. Without it, it is rather difficult to stay on top of the market. Here, at beBee we know this, and that is why we want to make sure that the new platform will feature definitive differences in favor of this quality so desired by all. How many of us have sufferred from a wall full of cliché frases and links that simply didn´t offer any added value whatsoever?
Social networks like Facebook, LinkedIn, Twitter, Instagram etc. in general work with algorythms that permit filtering quality content. With so many tools facilitating easy content sharing, our wall often ends up plagued with a huge volume of content, meaning that we are no longer able to select what might be more interesting for us. This phenomenon is also very frustrating to users, who after working on their network for months or years, realize that the content they share only reaches less than 10% of the people who are part of their network.
At beBee we are going to ensure that your quality content is distributed more successfully than in other networks with the help of the next powerful hives. At beBee we will make sure that all your network gets to access the content you share, but ensuring  that the ultimate power will remain with the users who can decide whether the contents have the desired value to them or not.
At beBee we want to make people´s lives better by providing content that gives them unique value instead of the avalanche of information that other social media platforms provide. Because  professionals - in order to find job opportunities, sell more or get noticed – must be given the tools to give them more visibility with quality.  People´s time is limited and we cannot filter content endlessly that does not interest us or generates little or no value. In beBee we will reward the great effort that our bloggers make writing in Producer.
Competitiveness, Innovation, Creativity
To me, creativity is key in being able to innovate or remain competitive in the market. When your team is 100% occupied with executing tasks or solving problems, there is little room for innovation. Innovation happens when one has, or devotes time for thinking. Today is one of these days; a day so determinant, that once we look back as the new beBee platform is launched  this moment will mark a firm line between before and after.  The platform in its entirety is going to be designed to reward professionals who truly add value to the network.
What really motivates us and help to develop ourselves is the generosity of our users who form a fundamental part of this network. Besides being different from other networks, its the generosity and respect that enrich the platform further and make beBee excel.  
Innovation is often associated with creativity, opportunity or the inspiration of a moment. However, creativity or moments of inspiration must also be created. But these are only some of the important elements of the innovation process. In fact, creating ideas is relatively easy, but creating exceptional ideas is a lot more complicated, however, today I am glad as brilliant ones have invaded our minds thanks to the push and the decision to take beBee to the furthest possible. But what is really considered a strategic challenge for companies is to continuously generate good ideas and then turn them into products and services with commercial success in the market. This is what called innovation management.
Key Lessons of Innovation I have learnt today
I believe that in order to be able to innovate in our company we must:
1. Always question what we do and why we do it that way:
This is what has led us to see that there were fields where we were NOT innovating. You must make sure everything you do aligns with your goals and produces the results you want.
2. Never accept the first solution that occurs to us as a team.
Every problem has more than one solution. The innovation today has come to beBee after 3 team meetings, without accepting or being satisfied with the first idea. Conforming to the former would have been fateful to being revolutionary. Most people conform with what comes to their mind first as it seems to be a quick-fix , but as such, they lose the value added by thinking a little more time and finding more effective and simple solutions.
3. Have fun and talk more to our team
Discovering new ideas on how to get things done faster, easier, better and with the least resources is really entertaining. Talk to your team and you will see that more ideas come up; plan brainstorming sessions or if you haven´t planned them just be spontaneous. The team often doesn´t have time for these sessions, so we must interrupt their work. After a break from everyday efforts to focus on making beBee the best platform, we have all got a greater motivation as a team, and realized that we are able to change the world of social networks. We are going to do it! Do you really think that everything is already invented? Set in stone? Get your group together and make them focus on generating as many ideas as they can about a certain subject. Practice makes perfect. If we train ourelves we can create an abundance of inventive solutions. Creativity has to catch us meanwhile we are working on great ideas.
4. Challenge our team to go deeper, to go further
Don´t let your team to quickly come to a conclusion that something cannot be done. Look for the simplest solution. People always tends to adopt the most complex solution, or even a mixture of these solutions. We always tend to overcomplicate things. Encourage them to find solutions and list all the ideas that come up, then when they review it together, they will realize that there are some valuable ideas on the list. And sometimes truly invaluable ones! 
Thank you Team ! You are amazing! I am proud of what we achieved today as a team. Let´s go for it! Let's see if we are able to make these innovations happen over the next few weeks. Today is one of those days when one goes home happy, exceptionally happy. 
Let's do this !
 
No tienes grupos que se ajusten a tu búsqueda