hace 4 años · 1 min. de lectura · visibility 0 ·
Eye on Barcelona: Caga Tió or Shitting log.
Hi all!
I would just like to wish you a merry Christmas and a Happy New Year.
So let me share an exclusively Catalan  tradition, this is the tradition my family enjoys the most😃!
It started many centuries ago, no one really knows how the important thing is that the tradition continues. I am talking about the Caga Tió ( "Shitting log", "Poo log").
It is a trunk in which a face is painted on and not only the kids but also the adults adore. It is tradition to offer a warm, cosy place for this trunk and a month before Christmas comes you need to feed him.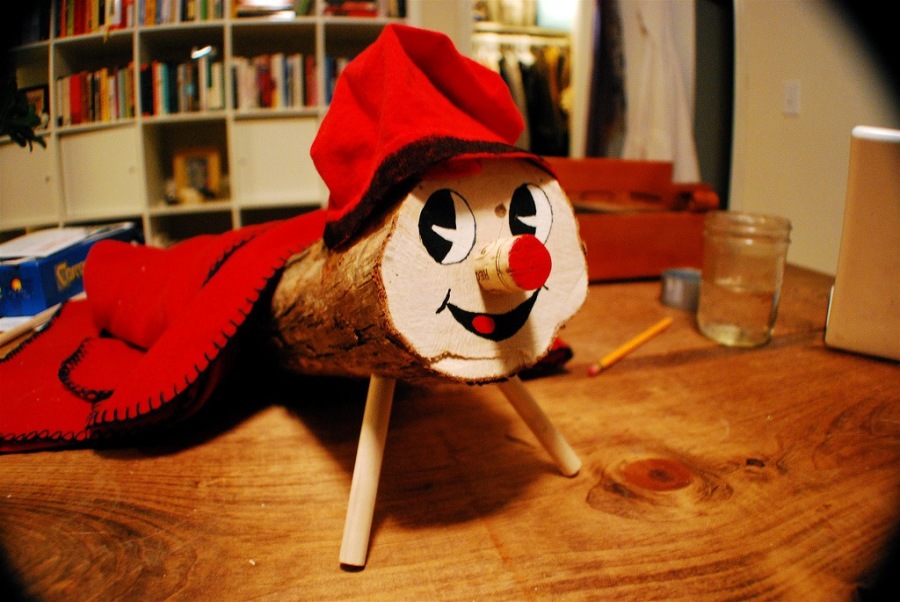 It eats anything; the important thing to remember is that the Caga Tió is extremely shy, therefore won't eat unless no one is looking at him. 
 However, while some may think it is kind of mean to hurt him or even disgusting and humiliating to make him poo in public, it is a lovely tradition that only brings happiness among the kids. As the poo doesn't smell or look bad. In fact, the poo is the presents that the youngest of the family wished for Christmas. 
I hope you find this tradition as sweet and interesting as I do.
Merry Christmas!
""
No tienes grupos que se ajusten a tu búsqueda