hace 3 meses · 1 min. de lectura · visibility ~100 ·
Collective mentality
I have taken the liberty of sharing and translating this article by María Merino: Mentalidad Colectiva, which I found very interesting.
One day, a group of scientists put five monkeys in a room where there was a bunch of bananas and the only way to reach them was by means of a ladder. The experiment was designed in such a way that when one of the monkeys climbed the ladder to reach a banana, the rest of the monkeys were automatically doused with ice water.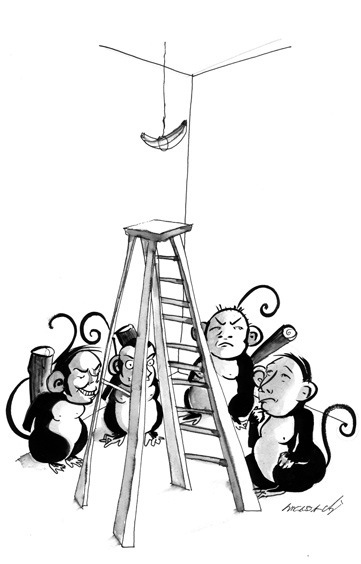 The monkeys learned quickly. By the time the third monkey wanted to climb the ladder, the others were kicking him before he climbed up to avoid the punishment of the water. Soon, none of them gave in to the temptation to climb and left the ladder alone.
But then the scientists replaced one of the monkeys with a new one, who obviously knew nothing about water. Like a good monkey, the first thing he did was to try to grab a banana, but he was immediately beaten up. The scientists changed the monkeys until they had replaced all the original ones, and yet the new monkeys still did not dare to climb the ladder and beat up anyone who came near it, even though none of the five monkeys had ever been bathed in cold water.
CONCLUSION
I am sure that this experiment would give the same results with human beings: we do many things without knowing why, we just do them because "that's the way things are". As social beings, we share a vision of the world beyond our particular mentality. From our ancestors we inherit prejudices, systems and traditions; we imitate almost always without questioning their reason. This is when two heads do not always think better than one, not while they both think the same or do not even think at all.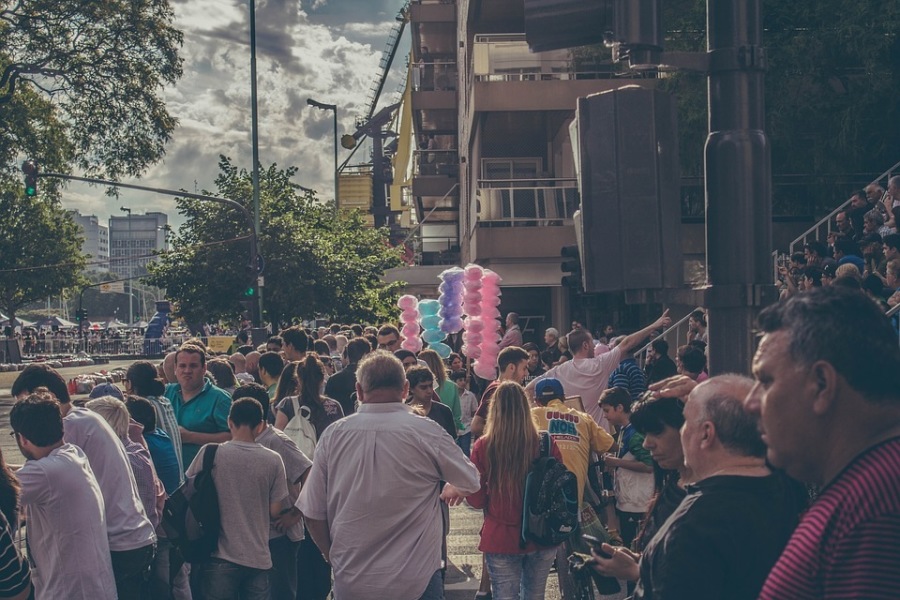 This is called "collective mentality" or even "collective intelligence" and in psychology is related to the Weltanschauung or Worldview.
The worldview is a structure that contains the paradigms of an era or region, rules by which people are to behave. For example, the monkeys in the experiment have decreed that one may not climb or approach the ladder, and no other monkey questions this. You have to respect the paradigms that your society imposes on you, if you don't, you will be labelled, excluded or punished by others. And that's how the human mind works, what can we do.
No tienes grupos que se ajusten a tu búsqueda