Breakthrough Women
This buzz - Breakthrough Women - is to celebrate women in business and raise the visibility of women succeeding in business and/or in personal life.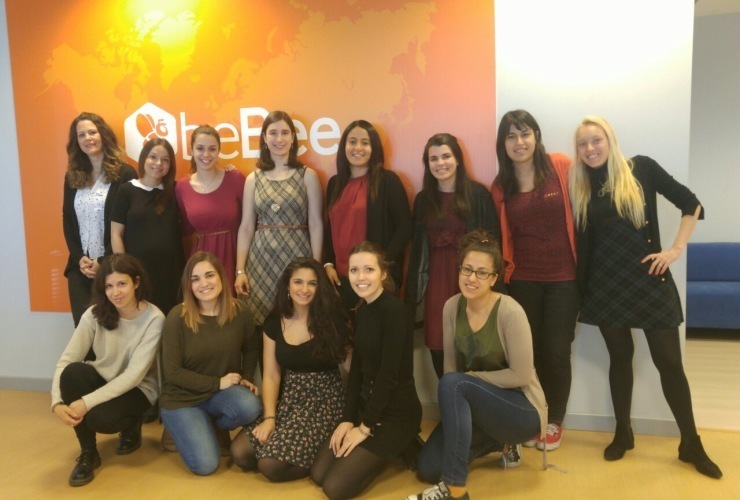 Some of our queen bees - writing in english - that came to my mind today
Katyan Roach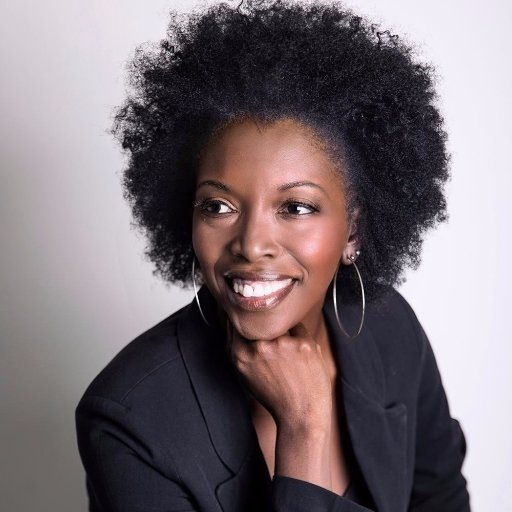 "I'm a Social Media Strategist, Account Manager & Writer who loves helping small & medium sized businesses wade through the sometimes overwhelming world that is Social Media Marketing. Newbies & Side hustlers also have a special place in my heart ;-) so let's connect!
 "
Deb Helfrich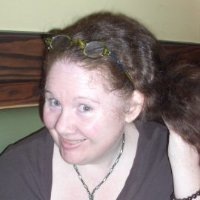 "Coaching @ the Juxtaposition of Work & Wellness
Job Interview Preparation & Practice sessions + Career Transition
Wellness Mentoring"
An Insight Connoisseur spreading the message that 
"You Are the Expert in You"
Author of the self-published memoir: "Second: A Tale of Grief & Puppy Love"


Sandra Smith

"I am on a mission to bring back Thoughtful Marketing to small and medium-sized businesses. Stop spamming, start thinking. "

Deb 🐝 Helfrich
Mamen Delgado

I am in "professional love" with Mamen. She is helping beBee A LOT. SHE IS A MOTIVATOR.
Her words:
"Enthusiastic and in love with my profession, I colaborate as a Voice Over Talent in corporate videos for Peugeot, Iberia, Endesa, Coca Cola, Clinique, L'Oreal. "



Fatima Williams

"My Passion is to transform the way companies interact with customers & help businesses grow; to transform the way employer's interact with job-seeker's and help recruitment grow.I love to align my job with who I am. "Right is Right even if Nobody Does It; Wrong is Wrong even if Everybody Does It"

Follow Fatima Williamns on beBee
Sandra 🐝 Smith


Candice Galek

Entrepreneur | Forbes 30 Under 30 | Columnist | BeBee Ambassador | Follow Me To Learn More! 

Lisa Gallagher

Blogger, hobby Photographer, Avid Traveler. Love for the Ocean and outdoors. Patient and Mental Health Advocate through my writing. Foodie who loves to cook and try new cuisines. When I'm not busy working for my husband's IT Consulting Co, I also help to promote others on Social Media.

Follow Lisa Gallagher on beBee


Franci Hoffman

Born in Orlando FL. I lived from one end of FL to the other-Miami to Jacksonville; Daytona Beach to Tampa; and several cities in between. Relo to Atlanta, Ga in 2012. Retired 2014 and pursuing personal interests blogging, writing, publishing. Married, no children except for the four-legged kind.

Follow Franci Hoffman on beBee
Joyce Bowen

📚 I am finishing a work I have been researching for years on child abuse, involving parental and professional abuse. I am a dedicated and avid investigative researcher. joyceb@sff.net

Claire Cardwell

Architectural Designer, beBee Brand Ambassador, Writer & Artist.
Follow Claire Cardwell on beBee
Sara Jacobovici

Owner Creative Arts Therapies Services

"Common sense and a sense of humor are the same thing, moving at different speeds. A sense of humor is just common sense, dancing." - William James

Follow Sara Jacobovici on beBee


Ivette K. Caballero

Bilingual Marketing and Communications Consultant - Writer -Blogger

Follow Ivette K. Caballero on beBee


Emilia M. Ludovino

Emotional Intelligence Coach - Mentor - Trainer - Consultant and Author of six books about EI. Writing the 7th - Emotional Intelligence for IT Professionals. I Love Life, People, Animals, Laugh, Sunsets, Thunderstorms, Dance, Surf
Follow Emilia M. Ludovino on beBee
Christine Stevens

A troubleshooter, relationship builder, and cat herder, I bring disparate groups to the table and get them to work together or work toward the same goal, even if it isn't together. Never one to underestimate the power of a smile and humor, I believe a fun workplace is a productive workplace.

Follow Christine Stevens on beBee


Susan Rooks

I help business professionals avoid making embarrassing communication mistakes by creating and leading workshops in American grammar, business writing, and interpersonal skills, including DiSC. I also offer copyediting and proofreading services to help everyone look and sound as smart as they are.



Gloria Ochoa

I have a unique and unusual mix of skills & expertise including a great sense of humor-not your ordinary "IT Gal". Business Week calls this: Swiss Army Knife.
☆ I was featured on the CCA Alumni Success blog July 2015 ☆




Aleta Curry

I'm an antiques professional and business consultant who provides full services from valuations to auctions to events.
In 2014 my husband Martin and I launched an Antiques Fair in Newcastle, and this was so successful that in three years we have expanded this to a series of fairs across Australia.

Let's add ALL QUEEN BEES BELOW !!!
"""""""""""""""""""
Profesionales relacionados
Puede que te interesen estos puestos de trabajo
Encontrado en: Talent ES - hace 17 horas

---

women'secret

Barcelona, España

Jornada completa

Descripción de la oferta · Buscamos incorporar un perfil de Patronista Técnic@ para incorporar en nuestra marca WomenSecret, en el dpto de Diseño ubicado en nuestras oficinas de Barcelona. · La persona que se incorpore con nosotros trabajará con un foco claro en las nuevas colec ...

Encontrado en: beBee S2 ES - hace 1 día

---

Lascar 74

el Poble Sec, Barcelona, España

A tiempo parcial

20/25 h por la noche en un bar / restaurante en poble sec. . Experiencia de cocktails y servicio de mesa. · Experiencia: · Se requiere · Idiomas: · Español – Avanzado. Inglés – Avanzado · Jornada: · Parcial · Horario: 20 - 00 · Salario: 9 € – 10 € por hora · Extras: · Plus tips · ...

Encontrado en: Jooble ES Organic - hace 5 días

---

Donaldson Ibérica Soluciones en Filtración SL

Terrassa, Barcelona, España

Donaldson is committed to solving the world ́s most complex filtration challenges. Employing innovation and breakthrough solutions, we are advancing filtration for a cleaner world. We look for the best people to help us succeed, offering opportunities to learn, effect change, and ...