hace 4 años · 4 min. de lectura · visibility ~100 ·
beBee Interview to Juan Imaz: "I am a fighter who never gives up"
Puedes acceder a la versión española de esta entrevista // You can read the Spanish version of this interview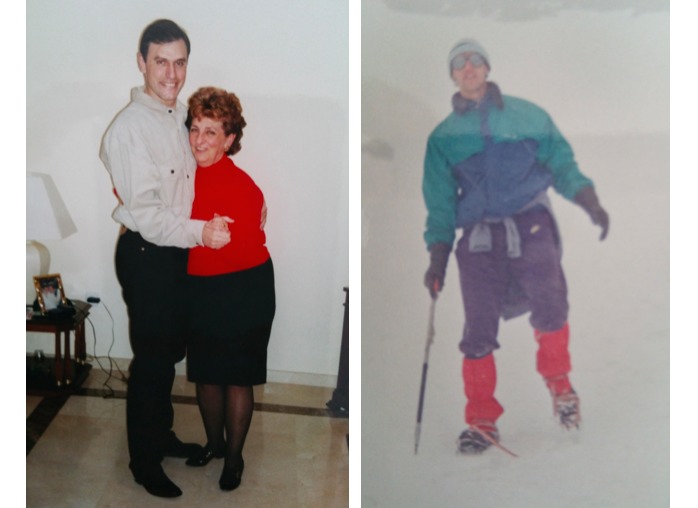 "With my wonderful mother, whom I owe so much. Always try to climb the highest mountain you can".
MAMEN
Hi Juan! First of all thank you very much for participating in this virtual space and giving us the opportunity to know you better, because I know many users are waiting for this interview with great interest.
So let's start talking a little bit about your background, who is Juan Imaz?
JUAN
Above all, I am a fighter who never gives up.
I was lucky enough to learn this in my time as an independent salesman. I had a commercial contract and I had to travel many miles to sell my products and ideas. I remember that in one year I had to do around 70000 miles driving across the country. As I had no money, some days I had to sleep in the car parked next to the trucks. It was very usual that at 7am I was asked the route I had when we met at the gas station, brushing our teeth, because they thought I was one of them! (the difference was that I had not slept in a comfortable bed inside a truck, but in the reclining seat of my car :)).
MAMEN
Wow, there are certain experiences in life that no doubt forge a character or reinforce a tendency in that character. Any conclusion from that time?
JUAN
Yes, this is the system I learned and I advise everyone:
1. Define your goals
2. Commit yourself to the accomplishment
3. Draw up your strategy and an action plan
4. Work hard to achieve it
5. Constantly review how you are doing
6. Keep your focus on the goal and modify point 3 if necessary
7. Do not pause until you get point 1
MAMEN
And what do you do when you have achieved your goals?
JUAN
Start over again.
I come from a humble family and when I was a child I had to live the harshness of the Spanish civil war. It was a hard and lacking time and my mother was the great heroine as she got her three children along despite the great difficulties. Unfortunately, my father suffered manic-depressive crisis so poor him could little contribute to the education of their children.
MAMEN
And during that so hard time Juan, what was your dream for your future?
JUAN
As a child I did not know very well what I wanted to be but I had perfectly clear what I did not want to be. There were two events that marked me deeply.
The first one was in school I suffered from severe bulling by children who repeated course at the public school where I was studying, and who were 2 or 3 years older than me. I suffered and cried a lot but that situation forged my character. It is said that the human brain only acts to get pleasure or to avoid pain and I wanted to stop suffering above all.
The second one was that I lived in the first person the hardness of my father's work. He was mechanic, turner adjuster, and for 8 hours a day he had to carry a mechanical sander that weighed more than 33 pounds to sand tractor's fronts. I did not want to do that for 40 years of my life...
So due to these two things I decided that I had to go to College and do something worthy in life. Thanks to my mother I could do it, the best person in the world, capable of sacrificing without limits for their loved ones.
MAMEN
A hard and precious story…
JUAN
While I was in College I was teaching in 4 or 5 different places to have some money and it was in my third year at University when I tried to set up my first company (which did not even see the light).
Since then I've set up a few companies and I've never stopped learning. I would like to explain in this interview a formula that I have practiced since I started:
"Be humble, learn, change and grow".
Many people are not humble and they wonder why they do not grow up. If the first ingredient of the formula fails, all the others fail because they are necessarily in order.
Anyway... I'm used to being humble and always look for difficulty as a way of growth.
__________________________

Be humble, learn, change and grow
__________________________
MAMEN
Everything you say Juan is so powerful, and I dare say that this formula you propose have a mathematical precision. No doubt, because every time I have seen you, you breathe humility, naturalness and determination.
JUAN
Another thing I learned: "The greater the obstacle is, the greater the possibility of growth". That's why I'm not looking for easy things. It's like they usually say in the circus "And now gentlemen... harder still" :)
What can be more difficult than raising a global social network like beBee and make the professional world more opened and connected? A network where we give people the opportunity to be more successful developing in a professional and personal ways?
__________________________
The greater the obstacle is, the greater the possibility of growth
__________________________
MAMEN
It is a big challenge, no doubt.
JUAN
You can not imagine the amount of people who have said to us "NO" or "too early" or "too late" or "too big" or "too small" or "too much competition" or "too new" or "too old" or "too whatever"...
MAMEN
And how do you overcome that difficulty?
JUAN
Goals are written in steel and action plans on the sand. You learn from the NO and you think "the next one". And at the end, the mechanism is simple: for every NO you get, there must be a "next one" until you get it.
As a conclusion, I am a firm believer that the difficulty is essential to improve and progress. That's why I always look for it, I try to choose the less traveled road.
__________________________
Do you want great results? Seek great difficulties

__________________________

MAMEN
I love everything you say Juan, even when difficulties come without having been sought.
JUAN
I believe that every human being needs challenges in order to demonstrate his ability. We need challenges that make us better and grow. If you are only looking for easy areas or comfort, there will come a day when you regret it. "What is comfortable for today is uncomfortable for tomorrow" and vice versa... "What is uncomfortable for today is comfortable for tomorrow". I advise everyone to flee from their comfort zone.
Today on February 27th, 2017, I am happy to be mentally alive, full of challenges to overcome. Few people think that beBee is going to be a great success but time to time... If we are able to think about it, we are able to get it!
__________________________

I advise everyone to flee from their comfort zone
__________________________
MAMEN
I thank you very much for your time Juan, and the generosity that you have had in your answers. From the beginning I have believed in you and your project, and now after listening to you I have no doubt that you will reach, we all will reach together, your goals.
JUAN
It is an honor and a pleasure to be able to share this incredible journey with all our Brand Ambassadors, beBee team, investors and shareholders, and anyone who believes in us. Let's go for it!
__________________________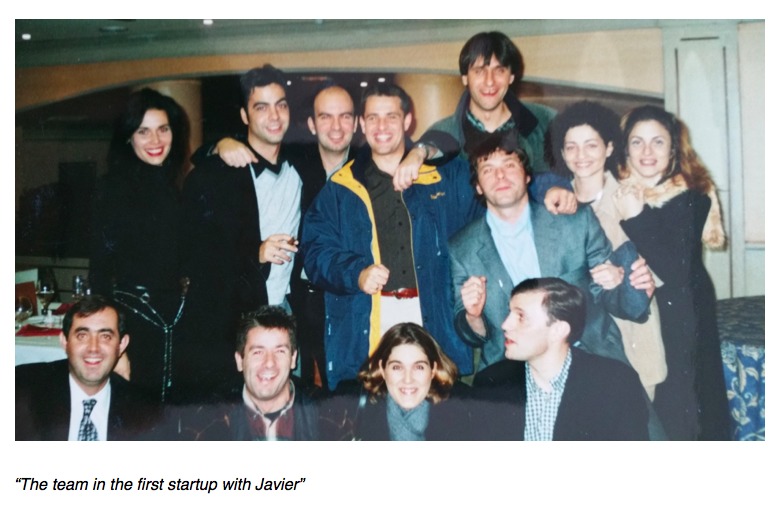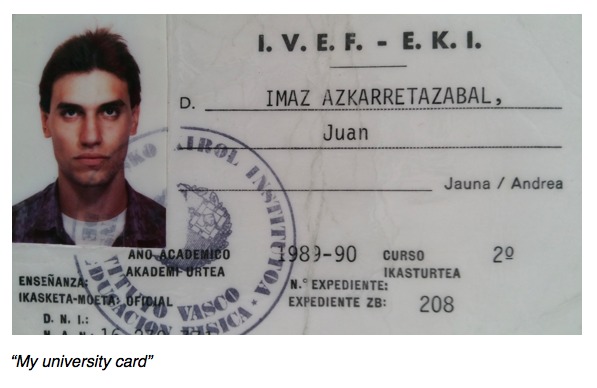 __________________________

"""""
No tienes grupos que se ajusten a tu búsqueda