hace 4 años · 3 min. de lectura · visibility ~100 ·
beBee, an engagement-based community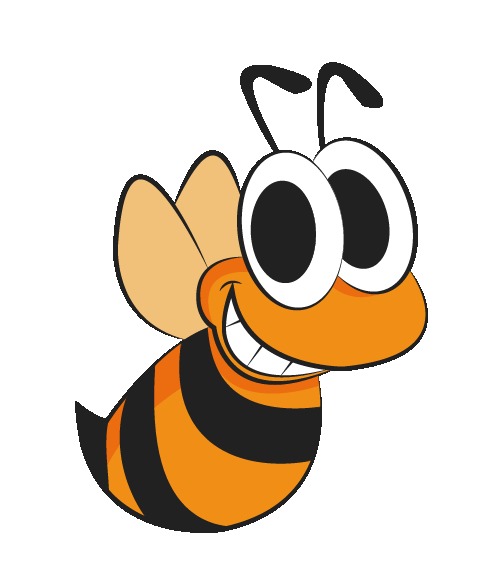 Remember – relationships matter
We can use community engagement processes that help build or strengthen relationships rather than undermine them .  Having introductions, working in small groups, having tea and coffee are very basic ways we can promote
relationship building
.
The platform concentrates on matching professionals who have mutual interests and skill sets to help build business relationships, rather than just contacts. beBee is about professional networking through personal interests and hobbies. Our interests generate much more professional engagement and better business opportunities on the platform.

Connections made through passions and common interests create more professional engagement and deeper and more successful business relationships.
Show your entire Personal Brand
With an
integrated personal and professional profile
, you can connect with people based on shared hobbies, passions or interests. Not only does this help start the conversation, you may also find you develop a stronger, more successful business relationships by being able to bond over something outside of office talk.
How we present ourselves has always been a crucial element to succeeding in business – and with the rise of social media, creating the right image and personal brand has never been so important.
Social media
has revolutionised the way we broadcast ourselves to, and are viewed by the outside world, both from a personal and professional perspective. But rather than having a separate thinking cap for each channel, and dividing our online profiles, having one consistent brand that integrates career goals and personal passions can open many more doors. Ultimately, the more transparent you're willing to be, the more companies and new contacts will be willing to approach you – and the more confidently you can strike out.
If you are interested in creating or enhancing your personal brand, then beBee is the essential network. On beBee, you can show all the qualities and skills that make you unique. 

Don't be afraid of disagreement and even conflict
Communities are not homogenous – there are differences and competing interests. We need to be willing to explore areas of contention and disagreement.
We can create processes
that promote a cooperative approach to differences rather than processes that encourage argument from entrenched positions.


Respond to the good in people
I essentially believe that people act with good intentions. Even if they don't, my experience suggests that we get better outcomes if we respond to them in a positive way and find the "good" in them. 
If we create environments that invite cooperation and acceptance, people are more likely to act in these ways.
If we think about what motivates people and what their interests are, we can respond to them in ways that show we are respectful and wanting to work with them. This is not enough, but it is a good starting point.



We can learn from our mistakes and from our successes
When you make a
mistake
it's important that you don't fall into the trap of trying to justify your
mistake
. 
Mistakes
must be embraced not justified or rationalized. Unless you take ownership of your
mistakes
, you will never truly
learn
the lessons you must master to move forward in this area of your life.
Mistakes teach us to clarify what we really want. Mistakes teach us about ourselves and how to tell our truth.  Mistakes teach us to engage in our lives — to live fully. Mistakes allow us to inspire others.
If you keep making the same mistakes again and again, you aren't learning anything. If you keep making new and different mistakes, that means you are doing new things and learning new things.
After we succeed at something, it is especially important to focus on what things went wrong.


Keep on telling stories
The continual conversations and negotiations between people lead to them telling stories about the past, present and future. Stories are powerful and both shape those who tell them and are themselves shaped by the storytellers.


beBee gives everybody a voice, regardless of your what is says on your CV or the position you hold. We all have interests and talents, and beBee enables us to demonstrate our expertise.

The hives give you
instant reach
for your content. Your publications always have visibility, whether you have one follower, 300 or 3000. Just select the most closely related hive to your topic and share your content to thousand of readers. 


Networking
Networking has always been an important part of business, whether you're looking to find your dream team, a job or land a new commercial deal. Social media takes this to a new level, removing the limitations of traditional networking. The problem is how do you connect with someone from out of the blue without any form of context? By finding common ground.

Personal affinity is inclusive – you can connect with people from all sorts of backgrounds through shared interest, regardless of industry or experience.

What sets beBee apart from other networking sites is that it builds business relationships, not just contacts, by connecting people based on their shared interests or hobbies. 

Networking with people in your industry that share your interests is a much better strategy to get a job than blindly sending out resumes to strangers. 

"
No tienes grupos que se ajusten a tu búsqueda