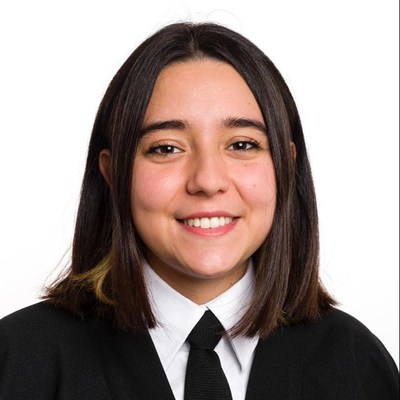 Sobre Aina Moreno:
With a can-do attitude & commitment to growth, I eager to continue my career and now am seeking a role that nurtures my passion for marketing and communication. I consider myself organized, proactive and responsible. Highly adaptable to work under pressure and flexible professional who embraces teamwork, but also works well independently.
Experiencia
MARKETING & DIGITAL EXECUTIVE | HENKEL IBÉRICA
Digital Media Management for PPS Team: from developing a strategy to analysis of profiles. 
Digital client analysis and support: social media, websites, e-commerce. 
Budget management and control. 
Project management related to Ecosystem and Big Data. 
In-depth data analysis and customer behavior evaluation to develop valuable insights and improve performance.
D-STUDIO | DANONE IBERIA
Social media & Website team for @alpro.es and @danoneyogur: 
Content creation aligned with the strategy and different campaigns for the Danone Website, see the CV for examples. 
Website content curation for other brands.
 Analysis of performance of social media campaigns and always on through Social Elephants programm and Google anaytics. 
Advertisement strategy on online and offline channels and, afterward, their analysis. 
SEO analysis of website and UX/UI strategy. 
Consumer and client complain management.
Creation, management and control of social media sweepstakes. 
Award giving management. 
CRM Management for all brands: 
Email campaign creation, management and control for all brands, aligned with local campaigns and strategy. 
Control and analysis through weekly reports of performance of Email campaigns.
SEO EXPERT INTERN | GLOBAL COMMERCE MEDIA
Wordpress expert knowledge and SEO plug-in development. 
Content creation, curation, quality management and analysis for different brands with different stratgies. 
On-Page SEO y Off-Page SEO (Linkbuilding) Affiliate Marketing
Educación
MARKETING & DIGITAL COMMUNICATION DEGREE, UPC-EUNCET (2018 - 2022) MARKETING MASTERS, The Power Business School (2022 - 2023)
Profesionales del mismo sector Marketing / Publicidad / Relaciones Públicas que Aina Moreno
Profesionales de diferentes sectores cerca de Barcelona, Barcelona
Otros usuarios que se llaman Aina
Trabajos cerca de Barcelona, Barcelona
---

InboundCycle SL

Barcelona, España

breve puesto · Si te apasiona el marketing, te estamos buscando Como Inbound Marketing Account Executive, ayudarás a nuestros clientes a hacer crecer su negocio a través del marketing digital y la met ...

---

Micu Maku

Sabadell, España

OTHER

Empresa de Hostelería busca Director de Marketing Digital para desarrollar e implementar estrategia de Marketing integral para aumentar visibilidad de la marca y generar leads cualificados. · Supervis ...

---

GRUPO IMAN

Castellbisbal, Barcelona, España

De jornada completa

Descripción del empleo · Desde IMAN Temporing, empresa especializada en RRHH, queremos acompañarte en tu trayectoria laboral. · #Conectamoseltalentoconlasoportunidades · Desde la oficina de Iman Tem ...